The Google Pixel 8 is a powerhouse of innovation, offering users a cutting-edge Android experience. However, not every feature suits every user's preferences, one such feature is the Swipe-Up to Start Search.
While this feature can be handy, it can be irritating to have the keyboard pop up whenever swipe to access the apps screen.
In this guide, we'll walk you through the comprehensive step-by-step process on how to disable "Swipe Up To Start Search" on your Google Pixel 8.
Also Read: How To Connect Wireless Keyboard and Mouse To Google Pixel 8
How To Disable Swipe Up To Start Search On Google Pixel 8
To kick things off, swipe up from the bottom of the home screen to access Apps Screen. Once you're on the Apps Screen, look for the search bar at the top. In the top right corner of the search bar, you'll notice three dots. Tap on them to reveal a pop-up menu with various options.
From the pop-up menu, find and select the "Preferences" option. This will take you to a menu where you can customize various settings related to the device's functionality.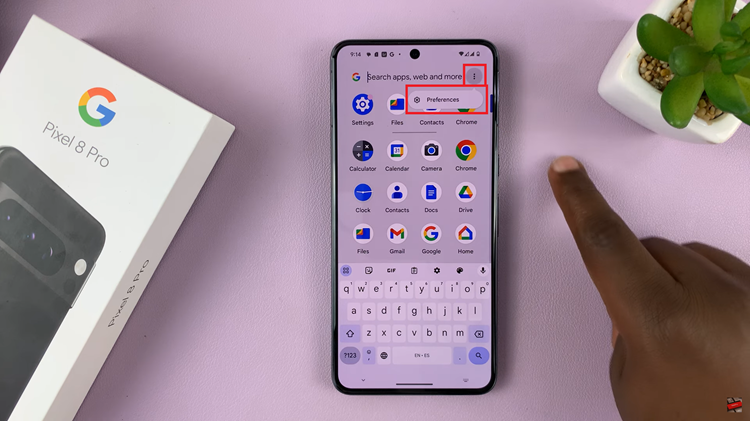 Within the Preferences menu, keep an eye out for the "Swipe Up To Start Search" option. It's likely to be listed among other customization settings. Once you locate it, tap on the toggle switch next to it to disable this feature.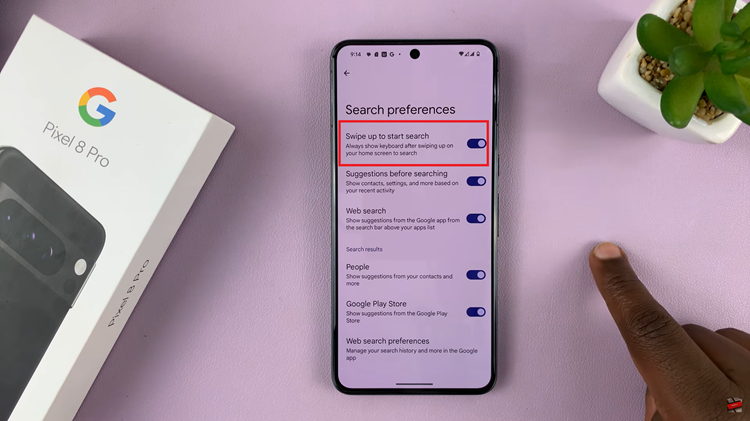 After disabling Swipe Up To Start Search, exit the Preferences menu and return to the Apps Screen. Test the changes by swiping up, and you should no longer see the keyboard appearing automatically.
Watch: How To Save Audio Recordings To Files App On Google Pixel 8 / 8 Pro