The iPhone 15 and iPhone 15 Pro come equipped with impressive camera systems that allow you to capture stunning photos and videos. However, one feature that has been a subject of discussion among users is the selfie camera's mirror effect.
By default, when you take a selfie using the front-facing camera on your iPhone, the image appears mirrored or flipped. This can be confusing and frustrating for some users, especially when they want their selfies to appear as they do in a mirror.
Fortunately, Apple provides an option to disable the selfie camera mirror effect, allowing you to take more natural-looking selfies. In this article, we will guide you through the process of how to disable the selfie mirror effect on your iPhone 15 and iPhone 15 Pro.
Watch: How To Change Default Video Resolution On iPhone 15
To Disable Selfie Camera Mirror Effect On iPhone 15
Firstly, locate and tap the "Settings" app, represented by a gear icon, typically found on your home screen. Now, scroll down the settings menu and select "Camera."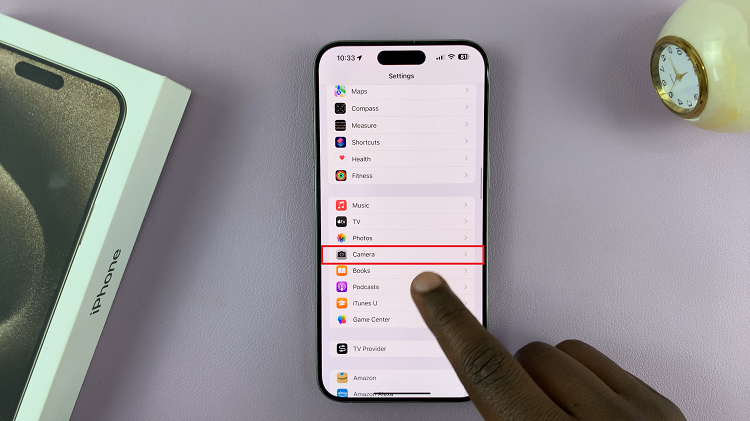 At this point, scroll down and find the "Mirror Front Camera" option. Now, toggle the switch to the OFF position to turn off this feature. The switch will turn grey indicating that it has been disabled.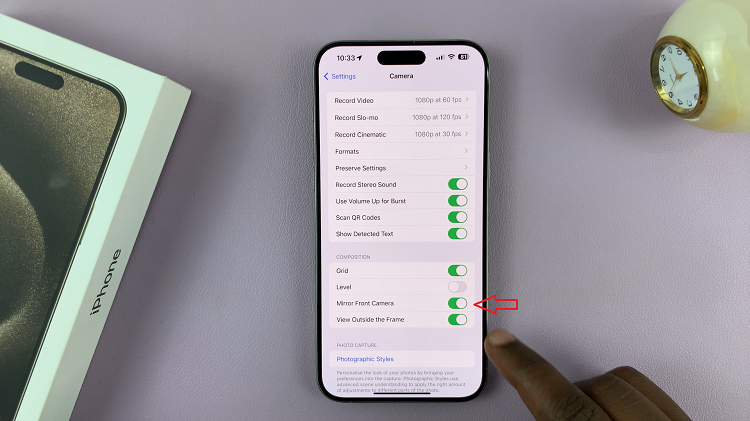 After turning off the "Mirror Front Camera" switch, you can exit the settings app. The changes you've made will be applied immediately. Now, when you take selfies using the front-facing camera on your iPhone 15 or iPhone 15 Pro, they will no longer have the mirror effect applied.
By following the simple steps outlined in this article, you can easily turn off the mirror effect and capture more natural-looking selfies. Let us know in the comment section below if you have any questions or suggestions.