One of the common frustrations faced by Nokia users is the automatic keyguard lock, which can be activated at inconvenient moments, interrupting the smooth flow of interaction.
Fortunately, Nokia has a way of disabling the automatic keyguard lock on your device allowing you to navigate your phone without hassle
In this article, we'll guide you through the process on how to disable automatic keyguard lock in Nokia phones. These instructions are used for the Nokia 105, 105 4G, 106, 225, 3310, 110, 8110 models.
Also Read: How To Transfer Contacts From SIM Card To Nokia Phone
How To Disable Automatic Keyguard Lock In Nokia Phones
Firstly, access the main menu of your Nokia phone and tap on the Settings app. Next, navigate through the various options in the Settings menu until you reach the "Phone Settings" section. This is where you'll find the keyguard settings among other phone-related options.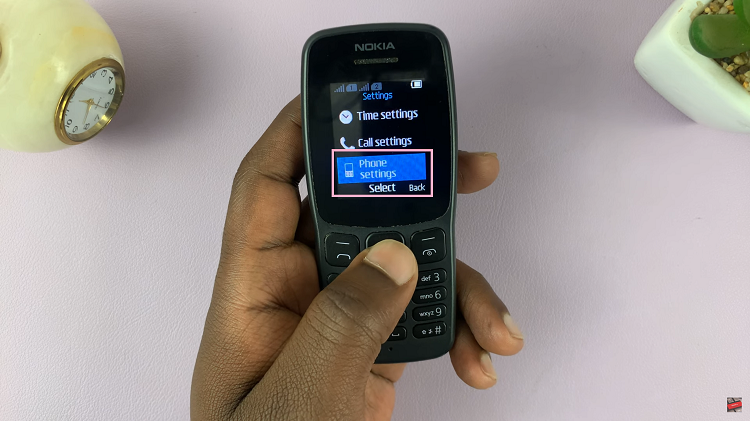 Scroll down further within the Phone Settings until you come across "Keyguard Settings". Tap on it to access the keyguard customization options.
You'll find "Automatic Keyguard." Select this option. Then choose the setting labeled "Off." By doing so, you are effectively turning off the automatic keyguard lock feature on your Nokia phone.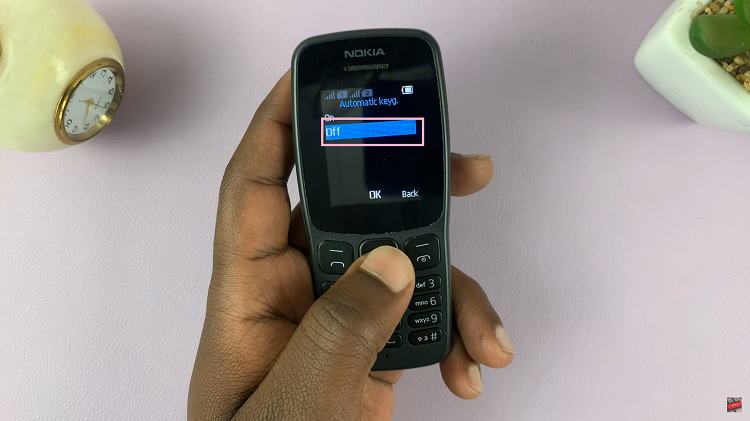 Upon making this selection, a confirmation prompt will appear on the screen, reassuring you that the automatic keyguard has been successfully disabled.