The option to disable automatic app updates on your iPhone exists because Apple know there are two types of people when it comes to updating applications automatically.
If you're using mobile data or metered internet most of the time, then you might want use this option. This basically prevents applications from updating automatically in the background as soon as updates are available. People do this for different reasons.
You can still update apps manually by going to the Apple app store to check if there are available updates for specific apps.
Also Watch: How To Control Apple Watch From iPhone
How To Disable Automatic App Updates On iPhone
Go to Settings → App Store
In the App store settings, turn off the toggle button next to 'App Updates' as shown in the video and image below.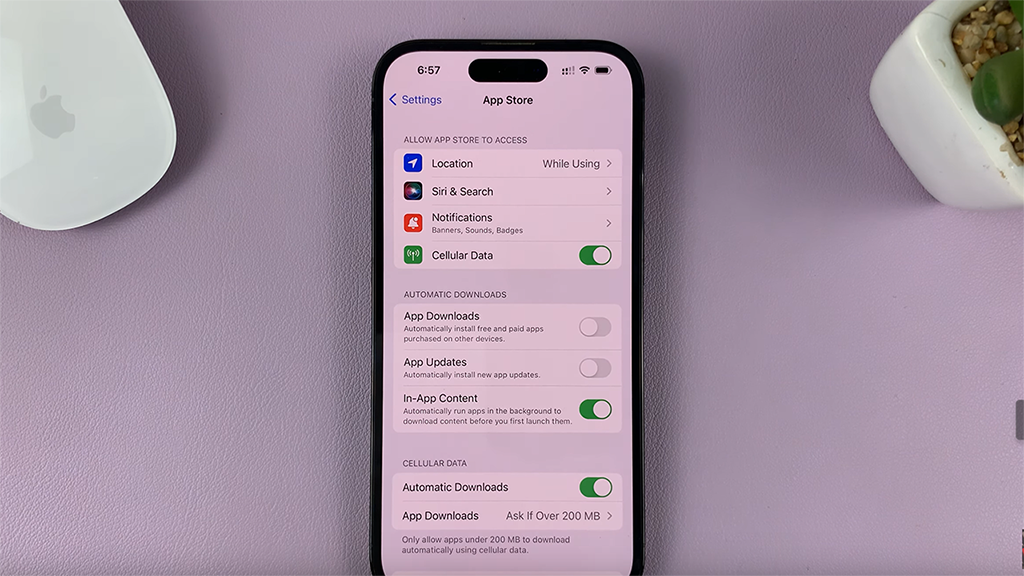 That will disable all automatic updates for all the apps installed on your iPhone.
If your main concern is to not update over mobile data, then you can leave the above setting on and disable 'Automatic Downloads' under Cellular data.