As we all know, iCloud is used to securely store your photos, videos, apps, e.t.c. in form of back up files.
However, at some point, you may want to delete these back up files as they may be too old or you may no longer be in need of them; or frankly you just want to free up some iCloud space.
How To Delete Backups From iCloud [iPhone]
In an iPhone, iPad or iPod, go to Settings, tap on your name and tap on iCloud. Tap on Manage Storage and Backups will pop up among other file types in your iCloud account.
Locate the name of the device you would like to delete backups for and tap it. Next tap Delete backup and delete.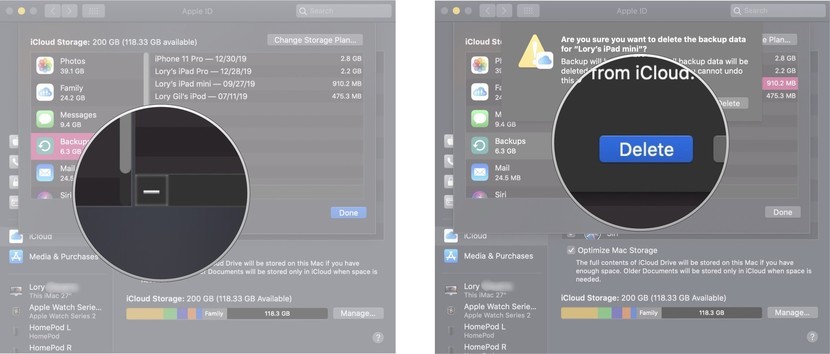 How To Delete Backups From iCloud [Mac]
For a Mac, go to the Apple menu and tap on System Preferences. Input your Apple ID then click on iCloud under Internet Accounts.
Click on Manage and opt for Backups. Select the Device backups and click on the Delete icon and confirm to delete that particular back up.
It's always a good idea to leave at least one (preferably the latest) back up in case you lose your iPhone or iPad, then you still have your info to fall back to.