In today's fast-paced world, having the ability to convert a PDF to a Word document directly on your mobile device is a game-changer.
Whether you need to edit a contract, make annotations, or simply extract text from a PDF file, knowing how to perform this task efficiently can save you time and effort.
In this article, we'll guide you through the step-by-step process on how to convert a PDF to Word on iPhone without app installation.
Also Read: How To Create Contact Poster On iPhone
How To Convert PDF To Word On iPhone Without App Installation
To begin, you'll need to launch the Safari browser. Next, search for a reliable online PDF to Word conversion website. Among the various options available, we highly recommend using the user-friendly LightPDF website.
Once there, scroll down, locate and tap on the "PDF to Word" option. On the following page, you will see a button labeled 'Select Files.' Tap on this button to prompt a file selection window and choose the specific PDF file you wish to convert.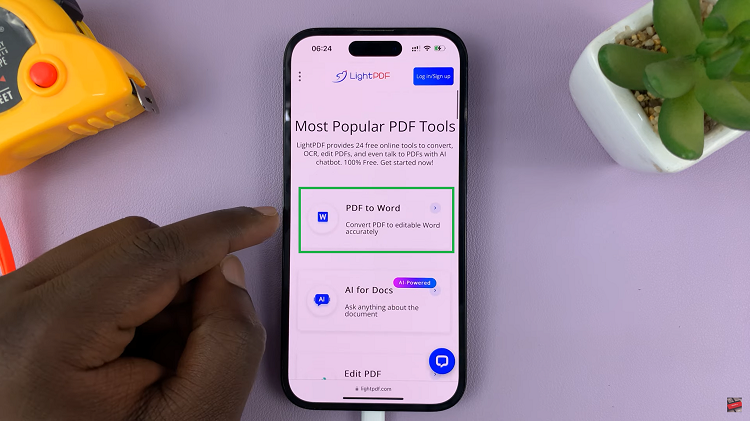 With the PDF file uploaded, the website will give you various conversion formats. Select the format that suits your needs. Once you have chosen the preferred output format, tap on the 'Convert' button to initiate the conversion process.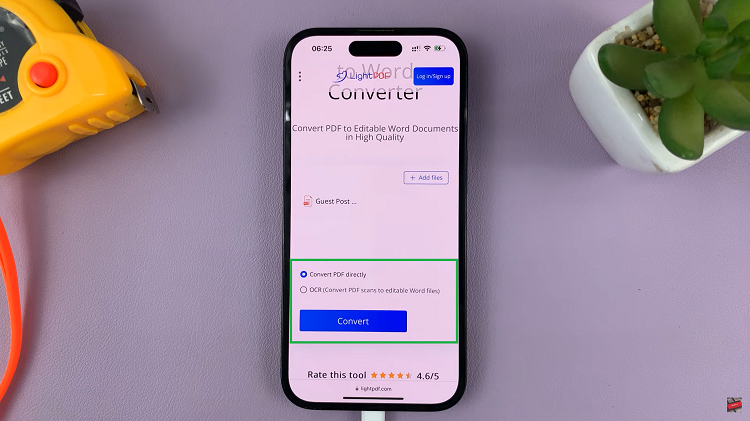 Once complete, the website will generate a download link for the newly converted Word document. Simply tap on this link to start the download to your iPhone. At this point, you will be required to create an account on the website by providing your email address and password. After completing this step, you can proceed to download the converted file.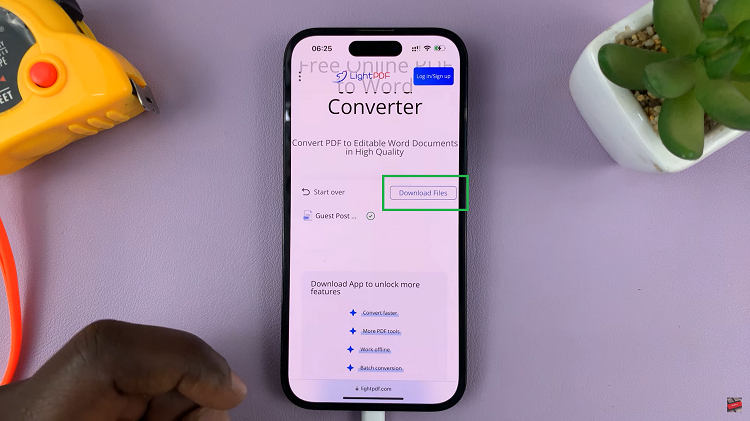 Once the download is complete, locate the newly converted Word document on your iPhone. To access and edit the file, you will need a compatible Word processing app, such as Microsoft Word or Apple Pages.
Watch: How To Use Custom Photo As Keyboard Background On iPhone