Capturing moments with Live Photos on your iPhone can add a touch of magic to your memories. These interactive photos come to life with a single tap, preserving a few seconds of motion and sound.
However, if you want to take your Live Photos to the next level and share them as full-fledged videos, you might be wondering how to do it without the hassle of installing additional apps.
In this article. we'll guide you through the process on how to convert a Live photo to video on your iPhone.
Also Read: How To Back Up Photos & Videos To iCloud On iPhone
How To Convert Live Photo To Video On iPhone
First, open the "Photos" app on your iPhone home screen. Next, browse through your Photos and choose the Live Photo you wish to convert.
Once you've selected the Live Photo you want to transform into a video, tap on the 'three-dotted icon' located in the top-right corner, right next to the Edit option. This will open up a menu of various choices.
Among the options, you'll find "Save As Video." Go ahead and select this option, and your Live Photo will be converted into a video format. Now, you'll need to wait for the conversion process to complete. The converted video will be saved right next to your original Live Photo in your Photos library.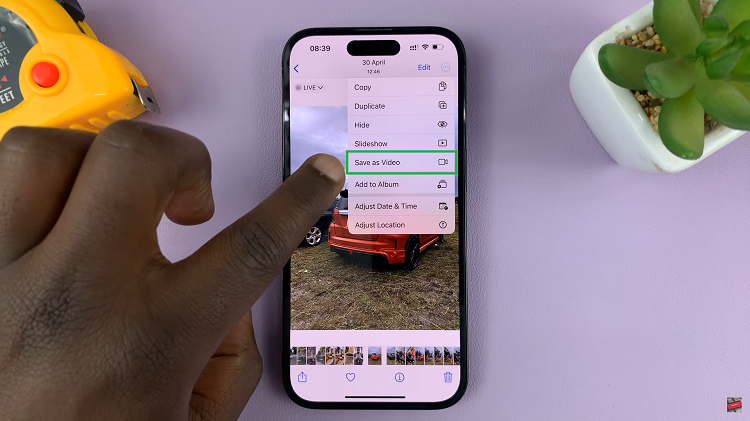 To ensure that the conversion was successful and the Live Photo has indeed become a video, check if the label "Live" is no longer present. If the "Live" label has disappeared, your Live Photo has been successfully transformed into a video.
One advantage of converting a Live Photo to a video is that the resulting video will now play with sound. Unlike Live Photos that only capture the visual motion. The video will preserve the sound as well, adding an extra dimension to your memories.