If you have AirPods and you want to use them while playing games, there's a way to go about it. Since the PS5 doesn't have built-in capabilities, you'll need an adapter to connect your AirPods to it. You just plug in the Bluetooth adapter and pair your AirPods.
However, there's a limitation to this. Despite the fact that AirPods have a built-in microphone, you'll not be able to voice chat with your friends. Instead, you are only able to hear the gameplay and interactions that you make with the interface. You can use the AirPods to listen to music or watch a movie when they're connected. Below are the steps to connect AirPods to your PS5.
Watch: How To Convert Web Page To PDF Document On iPhone
How To Connect AirPods To PS5
You'll need to have a Bluetooth adapter to be able to connect to your PS5.
Firstly, make sure your console is turned on. Then, connect the Bluetooth adapter to your PS5 using the USB port on the front of the console. Make sure the adapter is set to pairing mode. You can see the flashing light on the Bluetooth adapter indicating that this on pairing mode.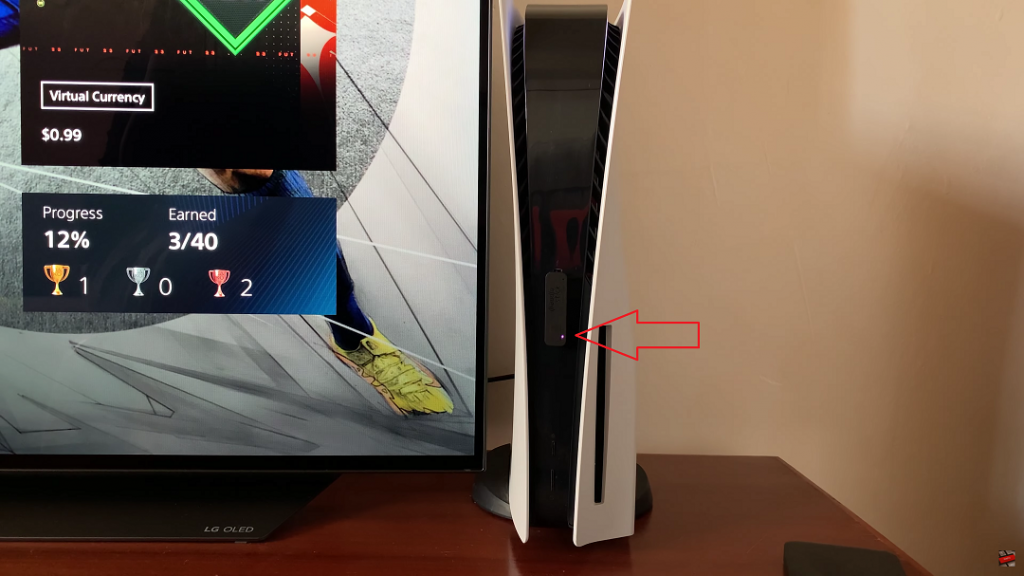 Next, you'll need to place your AirPods on pairing mode. To do so, open the AirPod's case. Then, press and hold the button on the case until you see a flashing white light on the case. Now the AirPods are in pairing mode.
From here, the Bluetooth adapter that is plugged into your PS5 should automatically recognize and connect the AirPods. To confirm this, the flashing light on your Bluetooth adapter will become still. In order to make sure everything works, you can check the audio output on your console by following these steps.
Grab your controller and press the 'home button' and scroll to the 'Sound' settings on your console. Next, on the Output Device, make sure the USB Headset is connected and the volume is turned up on the console. Launch your favorite game and the audio will be heard.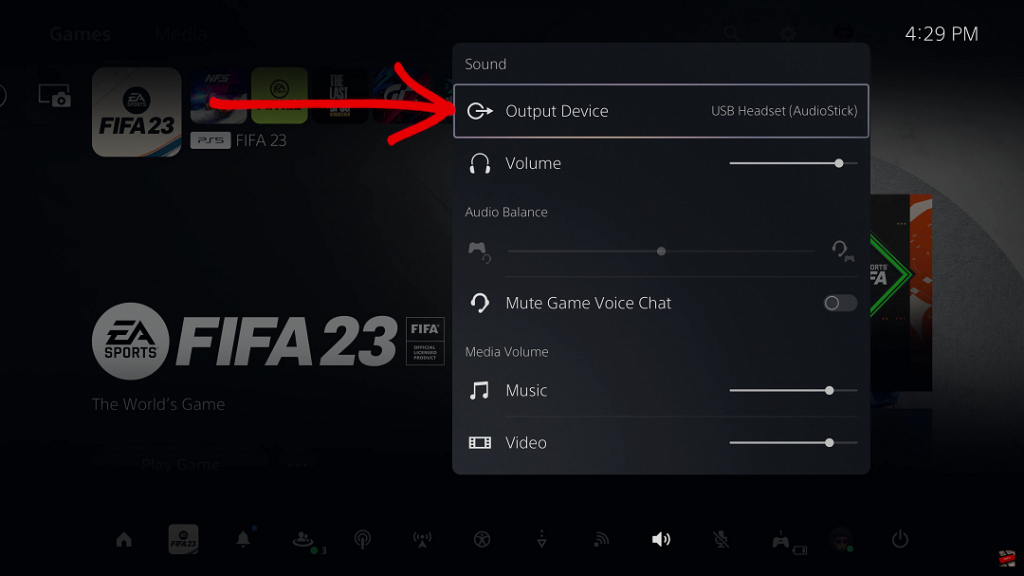 This will let you know that the pairing process has been completed properly and successfully connected your AirPods to PS5. If you'd like to chat with your friends, you need to get a PS5-certified headset that comes with a microphone.
Also read: How To Disable 'Hide Sensitive Content' On Twitter