Airpods are great with the iPhone but you can also connect your Airpods to a Macbook and listen to audio from the Macbook through them.
As at the time I'm writing this article, Macbooks don't have the W1 chip so they don't pair as easily as they pair with your iPhone.
But you can pair your Airpods, and Airpods pro to your Macbook in a few easy to follow steps. All you need is to have is charged airpods and Bluetooth on your Macbook.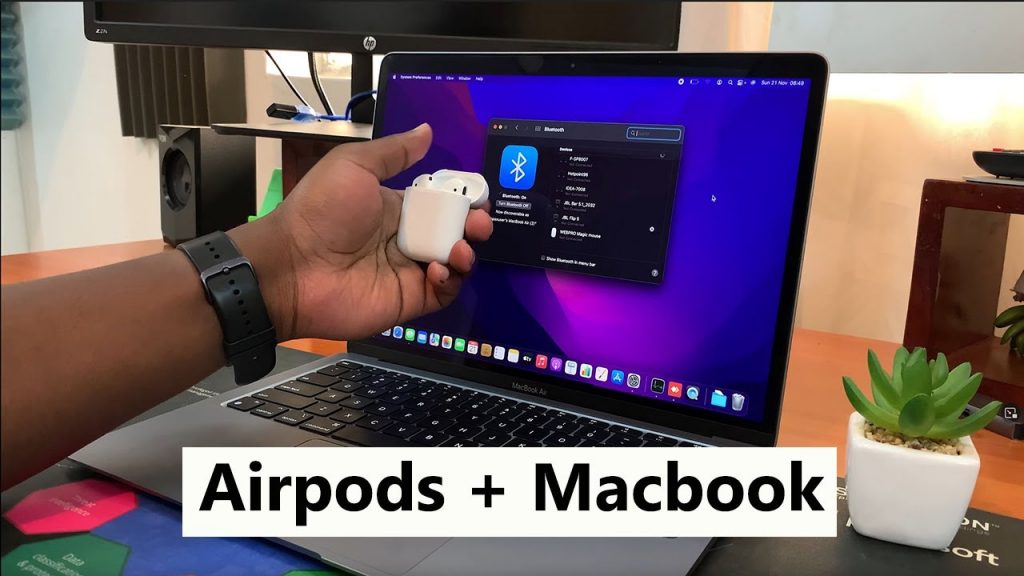 Connecting (Pairing) Airpods To Macbook
Open the Bluetooth Settings on your Macbook
Ensure Bluetooth is turned on
The open the Airpods case, press and hold the pairing button at the back until the light starts blinking white
Now Find the Airpods among the list of discovered Bluetooth items on your Macbook
Click on your Airpods to pair.
You are now paired and your Airpods have been successfully connected to your Macbook.