Search history is a record of the things you've been searching for on TikTok. Your search history is used by TikTok to shape the contents of your TikTok timeline suggestions.
Other parties with access to your TikTok account can also come across your search history. These are some of the reasons you might want to delete your TikTok search history.
You can delete specific search history entries or clear the entire search history in your TikTok account. You can also use this technique to reset your TikTok timeline algorithm.
Watch: How To Make Your TikTok Account Private
How To Clear Search History on TikTok
You need to have an updated version of the TikTok app on your device. If it's not up to date, head over to the Google Play Store or Apple Store to get the latest version.
Next, launch your TikTok app on your device and log in to your TikTok account if needed. On the upper right corner, tap on the Search icon. You will see all the search history that you made.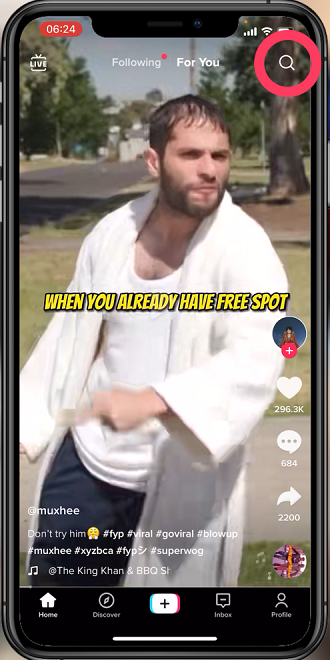 Next tap on the Clear All option from the upper right side just below the red Search option.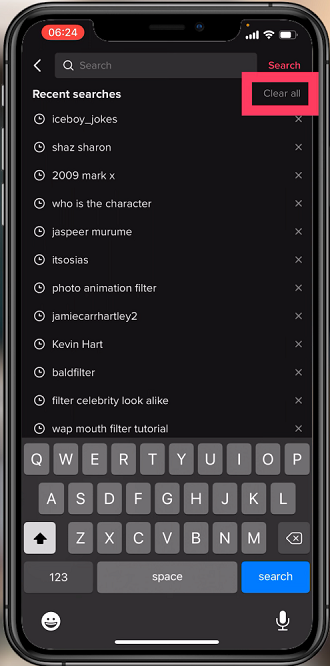 Finally, tap on Clear to remove your search history. In case you change your mind, you can simply tap on Cancel to undo the process.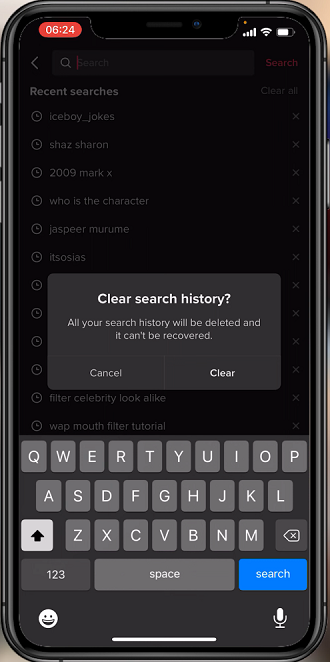 So, in this way, you can delete your TikTok search history. Remember, once you clear your search history, it cannot be undone. I hope this helps. Let me know in the comment section below if you have any questions.