Securing your iPhone 15 is paramount, especially when it comes to protecting the information stored on your SIM card. One effective way to enhance the security of your device is by changing your SIM PIN code.
This simple yet crucial action will help safeguard your sensitive data and ensure that your iPhone remains exclusively accessible to you.
In this article, we'll give you a comprehensive step-by-step guide on how to change the SIM PIN code on your iPhone 15 and iPhone 15 Pro.
Also Read: How To Disable SIM PIN Lock On iPhone 15 & iPhone 15 Pro
How To Change SIM PIN Code On iPhone 15 & iPhone 15 Pro
Begin by navigating to the "Settings" app icon, which resembles a gear. In the Settings menu, scroll down to find the "Mobile Service" option. If you have a dual SIM iPhone 15, you will see options for multiple SIM cards. Select the SIM card for which you wish to change the PIN code. This option allows you to manage settings individually for each SIM card.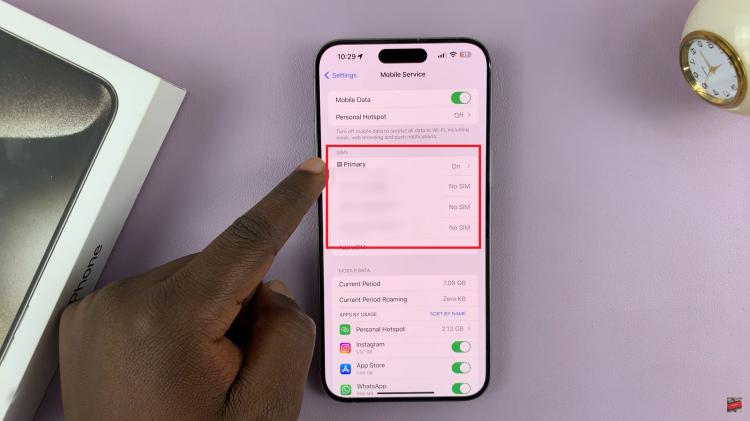 After selecting your SIM card, you will see the "SIM PIN" option. Tap on it to proceed. In the SIM PIN settings menu, you will find a switch to enable or disable the SIM PIN feature. Make sure the SIM PIN is turned on. To change your existing SIM PIN, you will need to confirm your identity by entering the current PIN.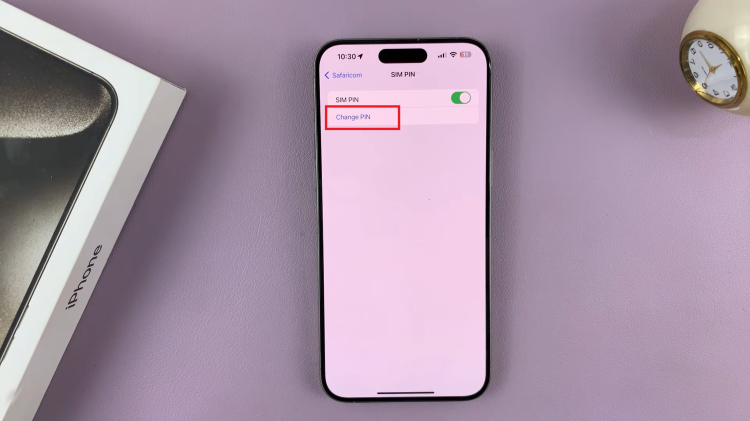 Underneath the "SIM PIN" switch, you should see the option "Change PIN." Tap on it. Choose a secure PIN. It's typically a 4 to 6-digit number. Confirm your new PIN. Make sure you enter the same PIN again to avoid any errors.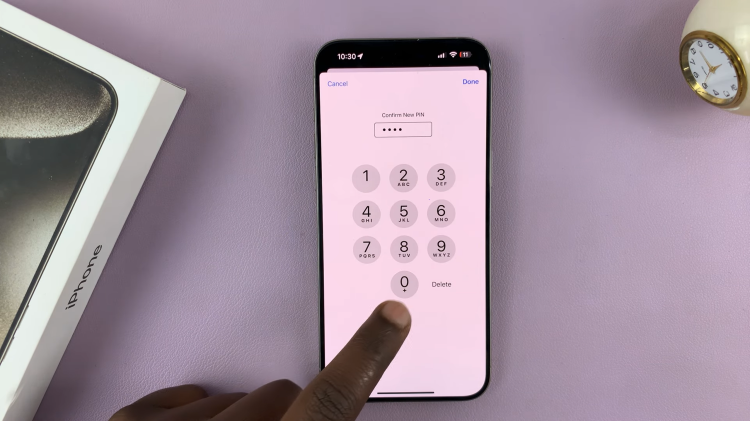 Changing your SIM PIN code on an iPhone 15 is a straightforward process that adds an extra layer of security to your device and personal data. By following these steps, you can easily update your SIM PIN to keep your iPhone and its contents safe from unauthorized access.
Watch: How To Disable Proxy & VPN On iPhone 15 & iPhone 15 Pro