Chess.com is a popular online platform for chess enthusiasts to play, learn, and connect with other players worldwide.
Protecting your personal information and account security is paramount, which includes regularly updating and changing your password.
In this article, we guide you through the process, step by step on how to change your password on Chess.com to maintain the privacy and integrity of your account.
Also Read: How To Change Profile Picture on Chess.com
How To Change Password On Chess.com
Open the Chess.com website and log in using your current password. Next, on the navigate to the "Settings" option at the bottom of the screen.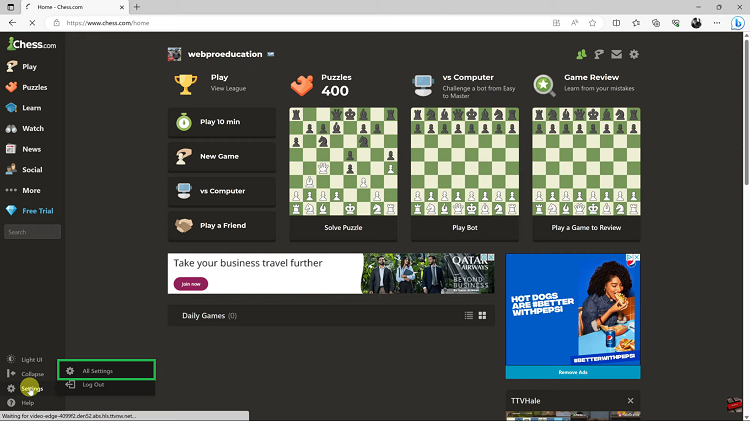 Scroll down through the settings page and tap on the "Password" option. Enter your current password to prove your identity, then type in your new password. After entering your new password, re-enter it to confirm it.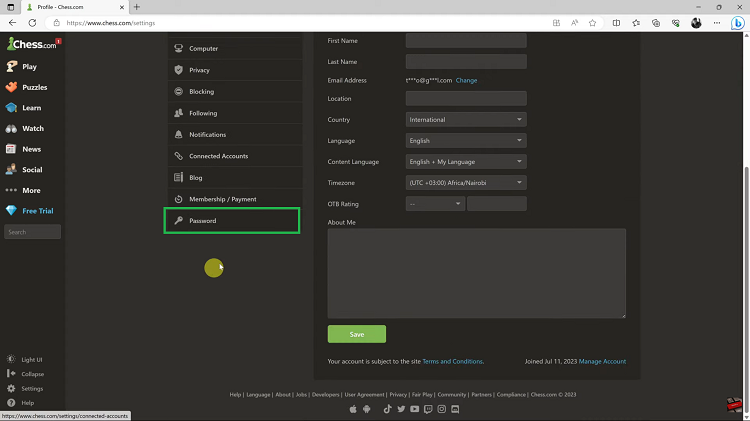 Once you have finished, click on the "Change Password" button. After successfully changing your password, you will be redirected to the login page. Use your new password to log in to your account.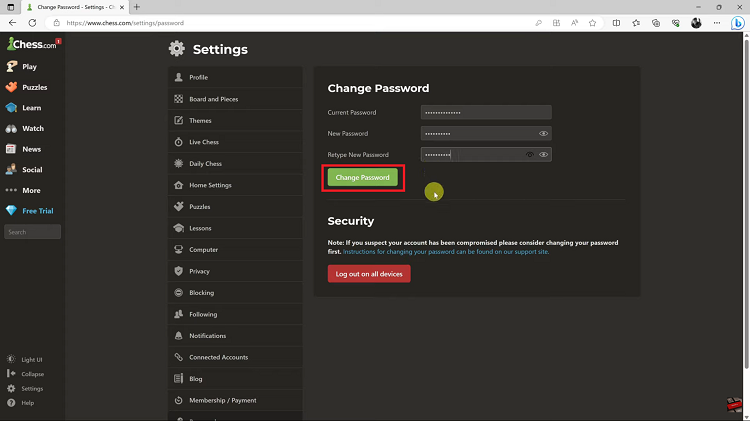 By following these step-by-step instructions, you can easily change your password on Chess.com, reducing the risk of unauthorized access and protecting your personal information. Remember, it is always good practice to choose a strong and unique password and refrain from sharing it with others.
Watch: How To Hide Flag On Chess.com