Changing your profile picture on Chess.com is a simple yet effective way to personalize your account and make your presence on the platform more unique.
It provides a user-friendly interface and a range of features to enhance the chess-playing experience. One important aspect of personalizing your profile on Chess.com is changing your profile picture.
In this article, we will take you through the process on how to change your profile picture on Chess.com so that you can add a personalized touch.
Also Read: How To Accept Friend Requests On Chess.com
How To Change Profile Picture On Chess.com
First, log into the Chess.com website and navigate to the bottom of the screen. Next, open the "Settings" option. This option holds the key to modifying various aspects of your Chess.com account.
Next, in the Settings menu, find and select the "Profile" option. To add or change your profile picture, click on the "Add" button that is typically positioned near your current profile photo.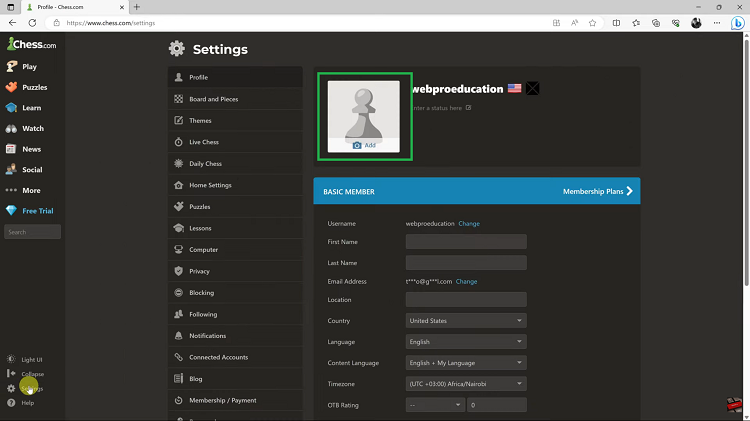 This action will trigger a prompt to upload a new image, select the image you want to set as your new profile picture, and click on "Open."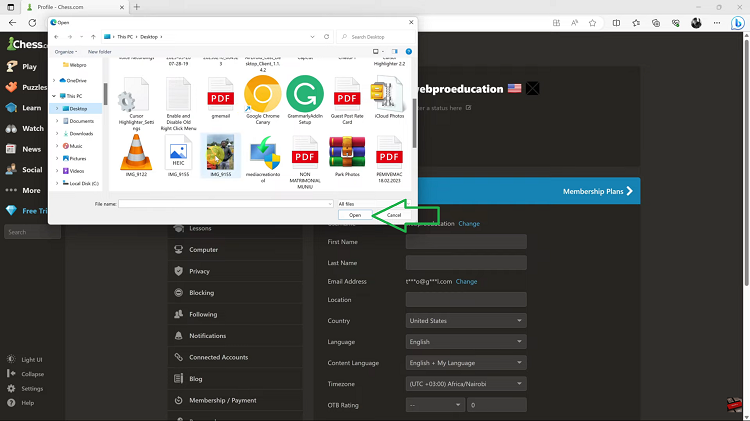 Once you have chosen your desired image, scroll down to the bottom of the page and locate the "Save" button. By tapping on "Save," you confirm that the selected image is now officially your new profile picture.
In conclusion, changing your profile picture on Chess.com is a simple process that can be done in just a few steps. By following the steps, you can easily personalize your profile and make your Chess.com experience more enjoyable. So, go ahead, explore the options, and choose a profile picture that truly represents you as a chess player.