Your Netflix account is only accessed by someone with your password. If you sense that someone else is accessing your account without your consent,  it's probably time to change your password. Before you change your password, you must have access to your account.
If you don't have access to your account,  it might have been hacked into or someone you gave your password might have changed the password. Check your Email for a notification. Netflix will always sens a Notification to the Email that was used to sign up whenever the password is changed.
How To change Netflix Password:
The process is very simple. Make sure you have the new password prepared before you start this process. A good password is essential to security of your account.
Go to https://www.netflix.com and sign in to your account if you haven't.
Click on the Profile icon and select 'Account'.
Then you'll see the 'change 'Password' link.  Click on it.
On the Change password page, you'll be required to enter your current password once, the your new desired password twice in the text boxes provided.
The check box next to the SAVE button will let you ensure every device that's logged in will be logged out and the new require password required to watch. If left unchecked, all other devices will stay signed in with the old password until they are logged out.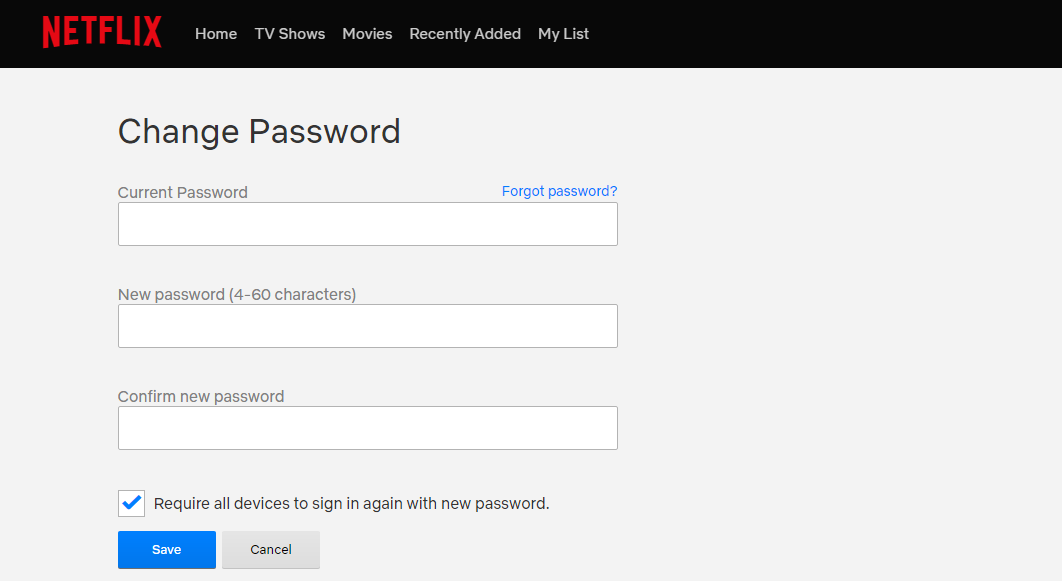 Remember to Click on SAVE changes button for the new password to be effected. Netflix will send you an email notification in your Email account to tell you that your password has been changed.
How To Change Netflix Password on Mobile:
The Android and iOS applications also allow you to change your Netflix password. So if you're on the go,  nothing is stopping you from changing your password as soon as you want to.
Launch the Netflix app.
Tap on the menu and select 'Account'.
This will open your Account settings page on a browser.
Tap on 'Change password' and follow the on screen instructions to change your Netflix password.
Also Read: How to Customize Netflix Subtitles.