Russian roulette is a very dangerous activity that I'd rather not get into right now. But Ill talk abut Netflix roulette because it borrows the name and concept of making random decisions; this time though, it's decisions on what to watch on Netflix now!
Netflix's library is really huge and sometimes the sheer process of deciding what to watch can be paralyzing. Even having an idea of what genre, actor or producer you want to watch from may not be enough to avoid confusion.
Netflix Roulette is a handy online tool that lets you play Russian Roulette with Netflix. The different shows will be the 'bullets'. All you need to choose is the Genre, Type (movie or TV show),  your least acceptable IMDb and Rotten Tomatoes ratings.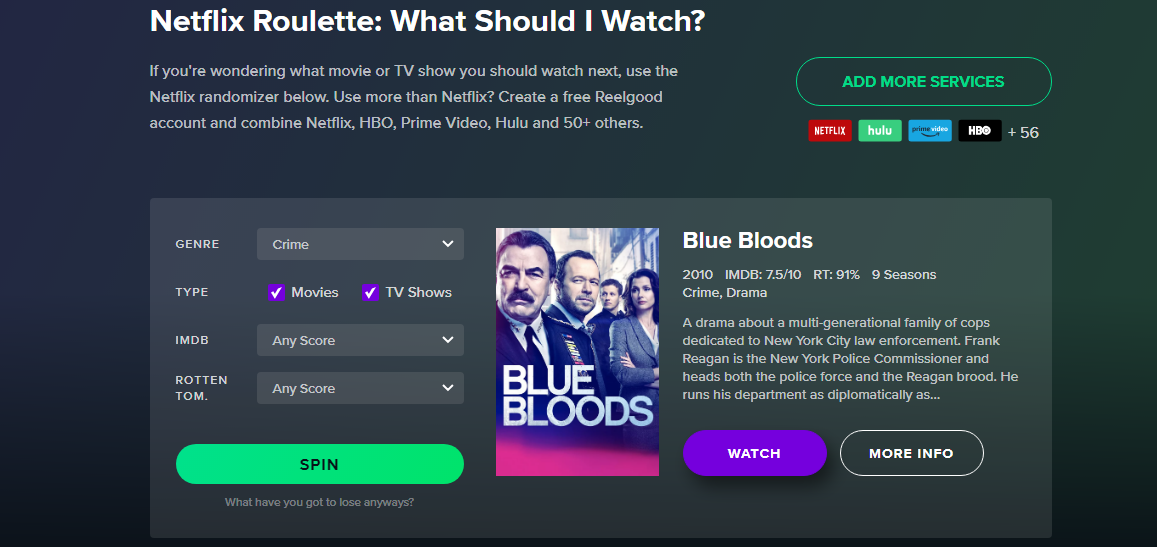 Then click on Spin. If you don't shoot yourself,  you'll have a suggestion of a Netflix show to watch. The selected option will have it's thumbnail, IMDb and rotten tomatoes ratings displayed.   When you click on 'Watch" it takes you to that particular title on Netflix.
It's important to note that the service is based in the U.S  and it might recommend some Titles that are not available in your country But since it's Netflix Roulette,  you can always take another spin.