In this article, we'll delve into the step-by-step process to change the home screen folder grid size on the Samsung Galaxy S23 models, allowing you to create a personalized and efficient interface. These instructions apply for the Samsung Galaxy S23, S23+, and S23 Ultra.
The Samsung Galaxy S23 series has taken smartphone technology to new heights, offering an array of features that cater to the modern user's needs. One of the key aspects of a smartphone's usability is its home screen layout, and the ability to customize it can significantly enhance the user experience.
The default grid size of home screen folders may not always align with your organizational preferences or the number of apps you wish to access quickly. By adjusting the grid size, you can fit more icons into a single folder or create larger spaces between icons for easier tapping. This level of customization ensures that your smartphone's home screen suits your usage patterns and aesthetics perfectly.
Watch: How To Change Always On Display Clock Style On Samsung Galaxy S23's
Change Home Screen Folder Grid Size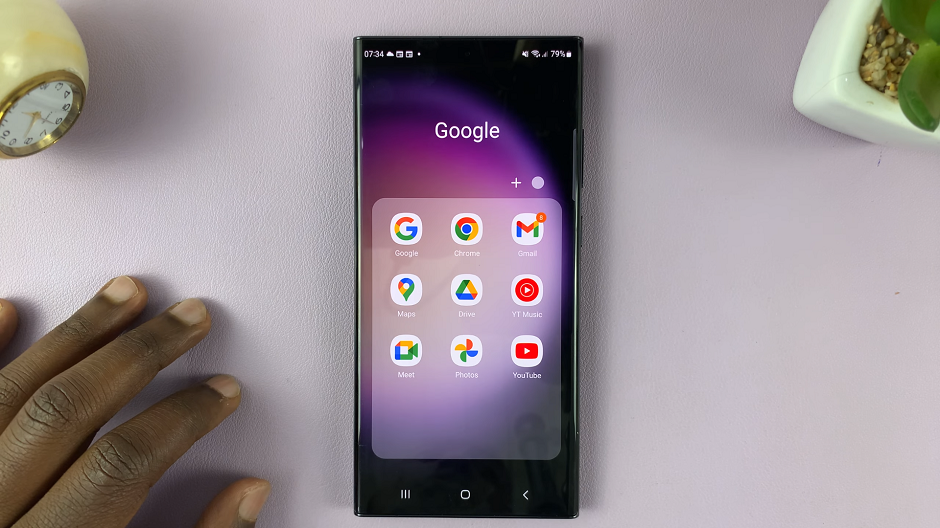 Begin by navigating to your smartphone's home screen. You can do this by pressing the home button or using the designated gesture if applicable. Once on the home screen, tap on Settings.
In the settings page, scroll down and look for Home screen. Tap on this option to proceed to the home screen settings menu.
Inside the home screen settings menu, you will likely find the Folder grid option. Tap on this option.
Within the folder grid options, select the grid size you prefer, either 3×4 or 4×4. Your smartphone will then apply the changes to your home screen folders.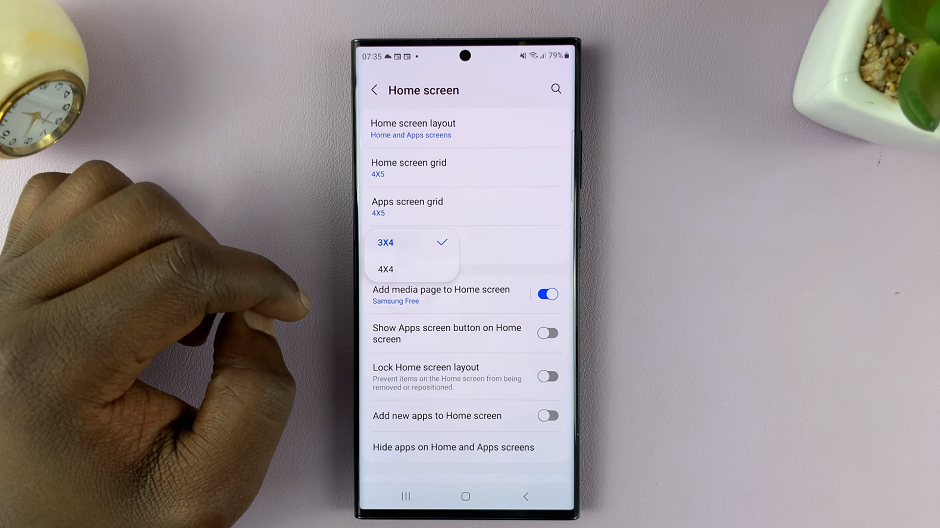 After altering the grid size, you can begin arranging apps and widgets within your folders. Long press on an app icon to enter the rearrangement mode, then drag and drop icons to their desired locations. This step allows you to make the most of the newly adjusted grid size by arranging items in a manner that suits your usage habits.
With your grid size changed and apps arranged to your liking, enjoy the new level of customization you've brought to your Samsung Galaxy S23 series device. The home screen will now feel tailored to your preferences, making navigation and app access smoother than ever.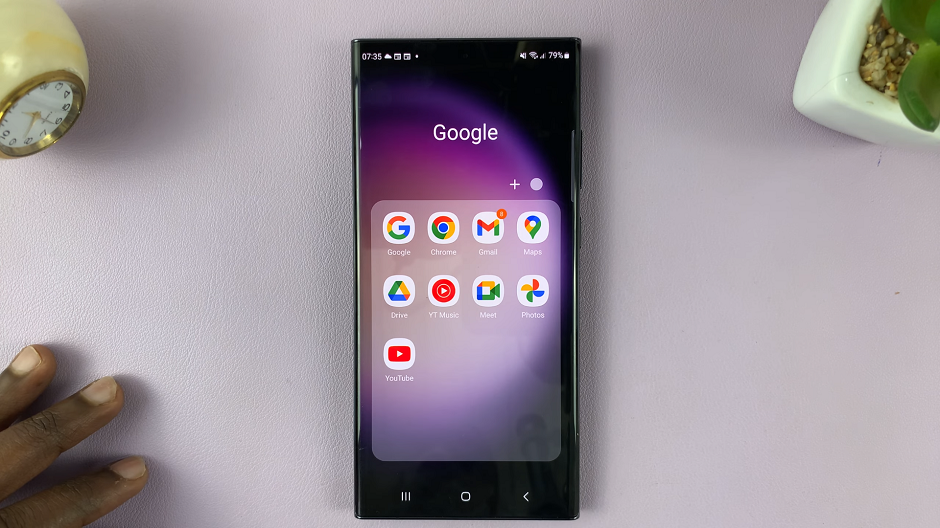 The ability to change the grid size of home screen folders on the Samsung Galaxy S23, S23+, and S23 Ultra offers a versatile way to customize your smartphone's interface. By following the steps outlined in this guide, you can make your device's home screen more efficient. You'll also make it aesthetically pleasing, and tailored to your individual needs.