In this article, we'll walk you through the process used to change the Always On Display clock style on your Samsung Galaxy S23's. Do this for the Samsung Galaxy S23, S23+ and S23 Ultra.
The Samsung Galaxy S23 comes equipped with a multitude of features designed to enhance user experience and personalization. Among these is the Always On Display (AOD), a feature that allows you to access key information on your phone without fully waking it up. One of the most engaging aspects of AOD is the ability to customize the clock style, giving your device a unique and personalized look.
The Always On Display feature is not just functional, but also a canvas for self-expression. By changing the clock style, you can add a personal touch to your smartphone that reflects your style, mood, or preferences. Whether you prefer a minimalistic digital clock, a traditional analog look, or something more artistic, the Galaxy S23 offers an array of clock styles to choose from.
Read: How To Lock Messages App On iPhone
Always on Display Settings
To start, swipe down from the top of the screen to reveal the notification shade. Tap on the gear-shaped icon in the upper-right corner to access the settings or simply tap on settings from the app drawer.
Scroll through the settings menu and locate the Lock screen option. Tap on it. Look for Always On Display and tap on it to access its settings. Make sure Always on Display is ON.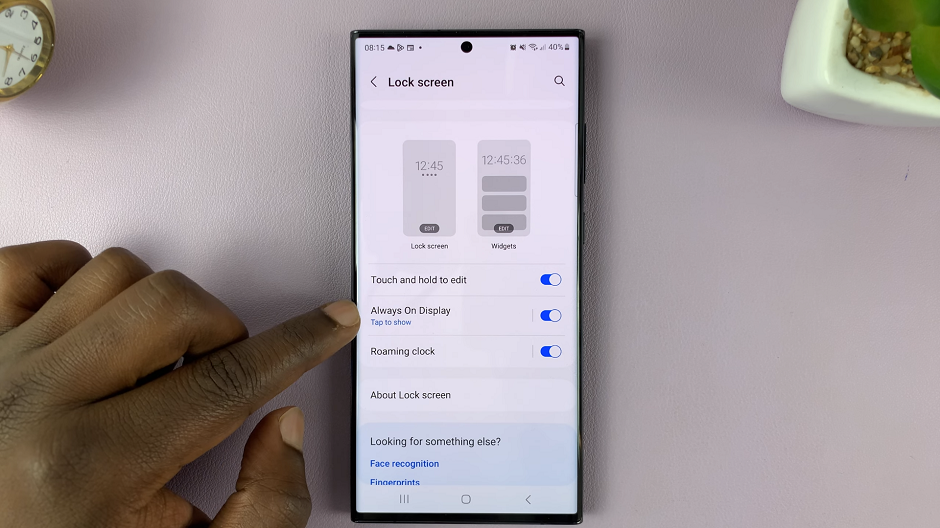 Change Always On Display Clock Style On Galaxy S23
In the Always On Display settings, locate the Clock style option and tap on it. You'll be presented with a variety of clock styles to choose from. Scroll through the options to find the one that resonates with you.
You will get a closer look at each style, via the preview image at the top, to see how they appear on your screen.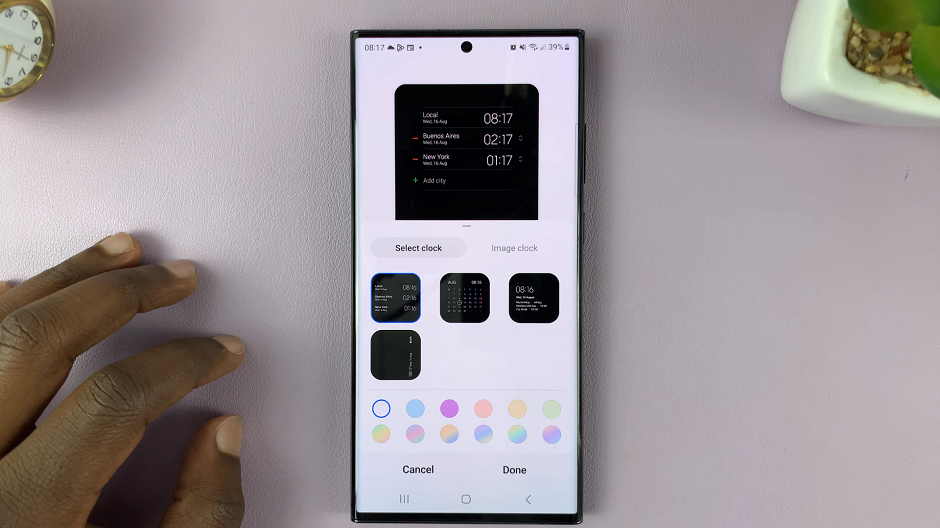 After selecting a clock style, you may have the option to further customize it. This could include choosing between different colors, formats, or even additional design elements (including image clock).
Experiment with the available customization options to create a clock style that suits your preferences.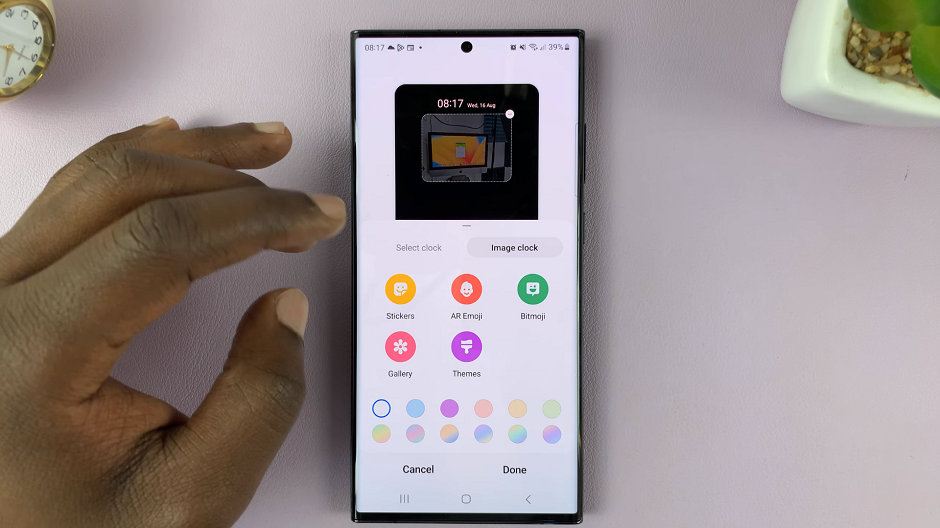 Once you're satisfied with your clock style and any customizations you've made, locate the Done button. It is located at the bottom of the customization menu. Tap on this button to apply your changes.
Now, lock your phone and wait a few moments. When the screen enters Always On Display mode, you'll see your newly selected clock style. Admire your customized AOD clock style whenever your phone is locked and experience a whole new level of personalization.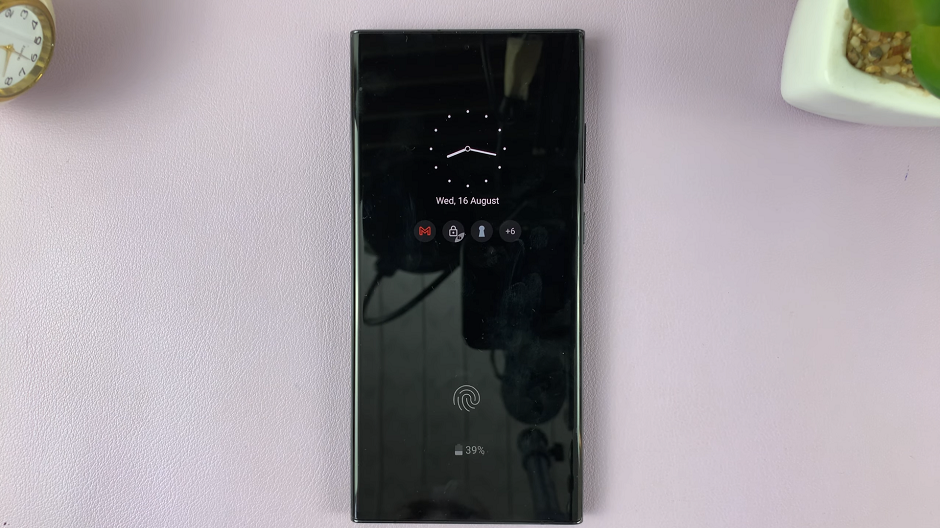 The Always On Display feature on the Samsung Galaxy S23 is more than just a functional addition—it's a way to make your device uniquely yours. By changing the clock style, you can add a touch of your personality and style to your smartphone.
With this step-by-step guide, you can easily navigate through the settings and transform your AOD experience. Experiment with different styles, colors, and formats to find the perfect look that resonates with you. Embrace the power of personalization and enjoy the enhanced visual appeal of your Samsung Galaxy S23's Always On Display clock style.
Watch: How To Add / Remove Media Page On Home Screen Of Samsung Galaxy S23, S23+ and S23 Ultra