Google Pixel tablets are popular choices among Android enthusiasts due to their sleek design and powerful performance. One of the many customizable features of these tablets is the ability to adjust font size according to your preference.
Whether you're struggling to read small text or simply want to make the text more comfortable for your eyes, changing the font size on your Google Pixel tablet is a straightforward process.
In this article, we'll guide you through the steps to change the font size and ensure a more enjoyable reading experience.
Watch: How To Change Astrological Sign On Snapchat
How To Change Font Size On Google Pixel Tablet
To begin the process, first, unlock your Google Pixel Tablet and navigate to the Home screen. Next, locate the gear-shaped "Settings" icon and tap on it.
Within the Settings menu, scroll down and select "Display." This will take you to the display-related options.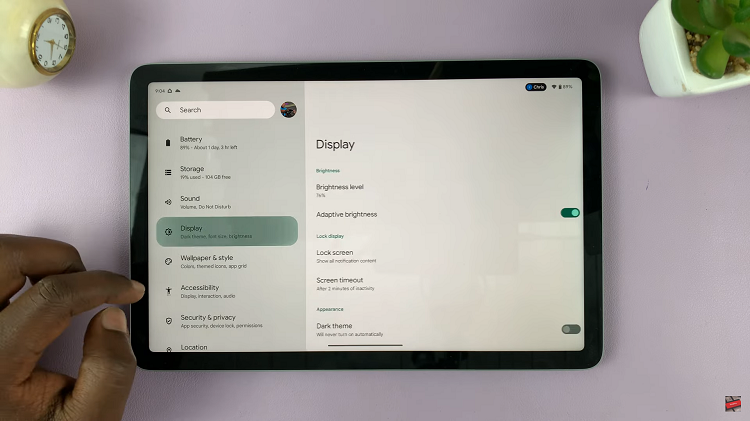 Now, scroll down and tap on "Display size and text." From here, you'll see the "Font Size" option. To change the font size, slide the bar left or right to decrease or increase the font size, respectively. You should see a preview of the new font size on the screen, helping you determine the most suitable setting for your needs.
And that's how to change the font size on your Google Pixel tablet. Let us know in the comment section below if you have any questions or suggestions. If you found the article helpful, share it with someone who needs it.