Portrait photography has come a long way with the advancement of smartphone camera technology. With the iPhone 15, you can capture stunning portrait photos that rival those taken with professional cameras.
One of the key features that make this possible is the ability to change the focus of your portrait photos after they've been taken.
In this article, we'll give you a comprehensive step-by-step guide on how to change the focus in portrait photos on your iPhone 15 & iPhone 15 Pro.
Also Read: How To Convert Photo To Portrait Photo In iPhone 15
How To Change Focus In Portrait Photos On iPhone 15 & iPhone 15 Pro
The first step is to open the photo you want to work on from your iPhone's gallery. Once you have your photo open, look for the "Edit" button in the top right corner and tap on it. Within the editing interface, you'll find a range of editing tools. To change the focus of your photo, you need to find the focus icon. It typically looks like a square or a circle with a dot in the center.
Now, tap on the focus icon, and it will appear on your image as an adjustable square or circle. You can resize and move this focus area to your desired position.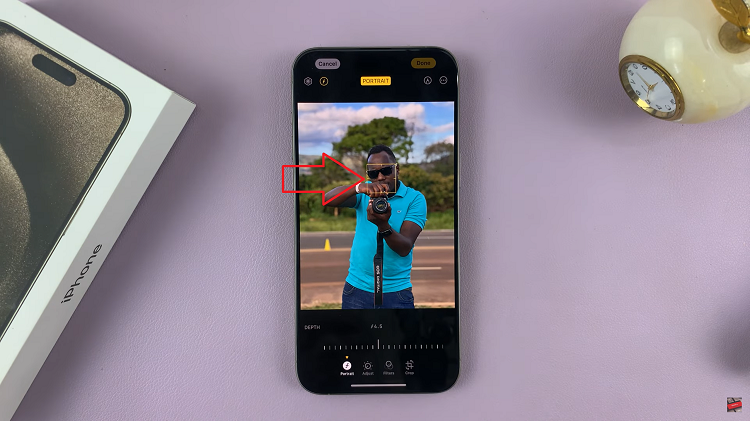 After you've adjusted the focus area to your liking, tap on the "Done" in the bottom right corner of the screen. This will save your changes and apply the new focus to your portrait photo.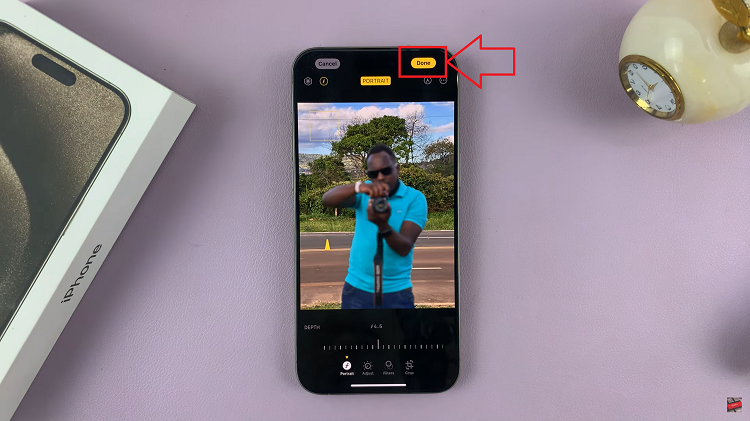 Changing the focus in portrait photos on your iPhone 15 is a straightforward process. Whether you want to highlight a specific subject or create a beautiful bokeh effect in the background, these steps will help you achieve the desired result.
Watch: How To Use Animated Live Wallpaper On iPhone 15 Lock Screen