Your Facebook profile picture is the most important aspect of you. It basically represents you on the Facebook platform. this is what attracts people to click on your Facebook account. It might be a good idea to change the profile picture frequently.
The process of changing your profile picture doesn't require much work. You can adjust it at any given time on your device or computer. it's quite the same as changing your Facebook cover picture. Below are steps on how to change your Facebook profile picture.
Watch: How To Block Amazon Marketing Emails
How To Change Facebook Profile Picture on Facebook App
The steps are quite similar on Android and iOS devices.
First, launch the Facebook app on your Android or iOS device and sign into your account. Then, tap on your profile icon on the Facebook home page. For Android, the icon is located just below the Home icon, while for iOS its located at the bottom right of the page.
Next, tap on 'Edit profile', then tap on 'Edit' beside the Profile picture. Alternatively, you can tap on the camera icon on your profile picture. On the pop-up menu that appears, choose the option you'd like to use to create a profile picture.
Next, choose an image from your gallery, or your Facebook uploads. You can choose to edit the picture by cropping it or adding frames to your profile picture. Once you're satisfied with the edits, you can choose other options like 'Make Temporary'. This allows you to choose the time frame you'd like for the image to be your profile picture.
Once done, tap on 'Save' to finalize the changes on your Facebook account. Your profile picture will immediately be updated.
Change Facebook Profile Picture On Browser
First, open your browser and go to the Facebook website. Next, sign into your account and click on your profile name in the left-sided menu.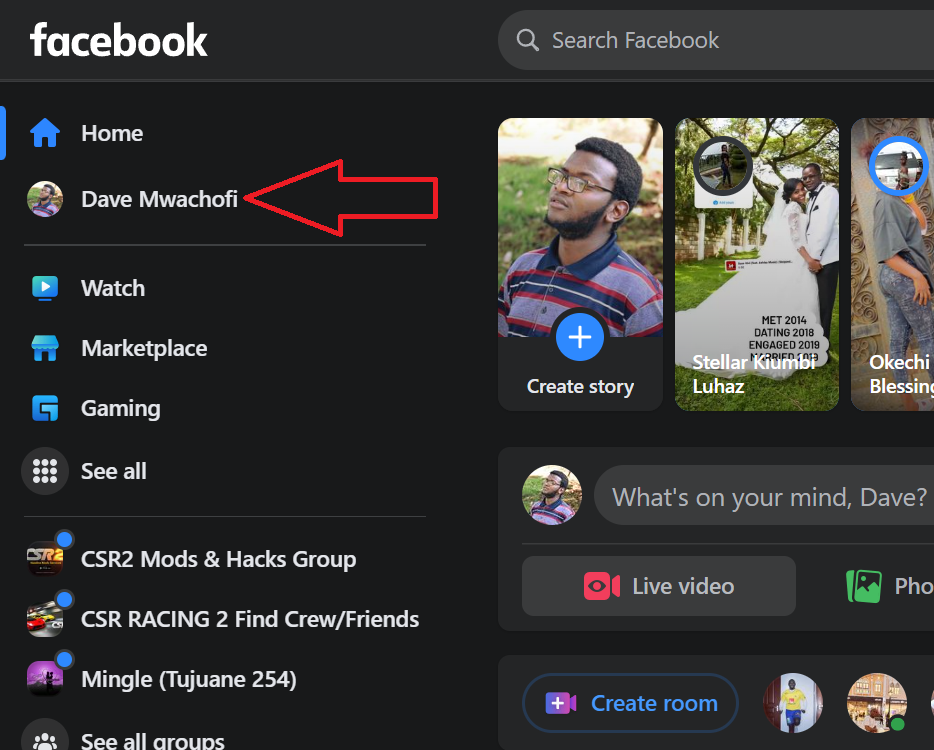 In this section, click on the 'camera icon' on your profile picture. From the menu that appears, you have a few options to choose from. You can decide to choose existing photos that are in your account, upload a photo from the computer, or create an avatar profile picture.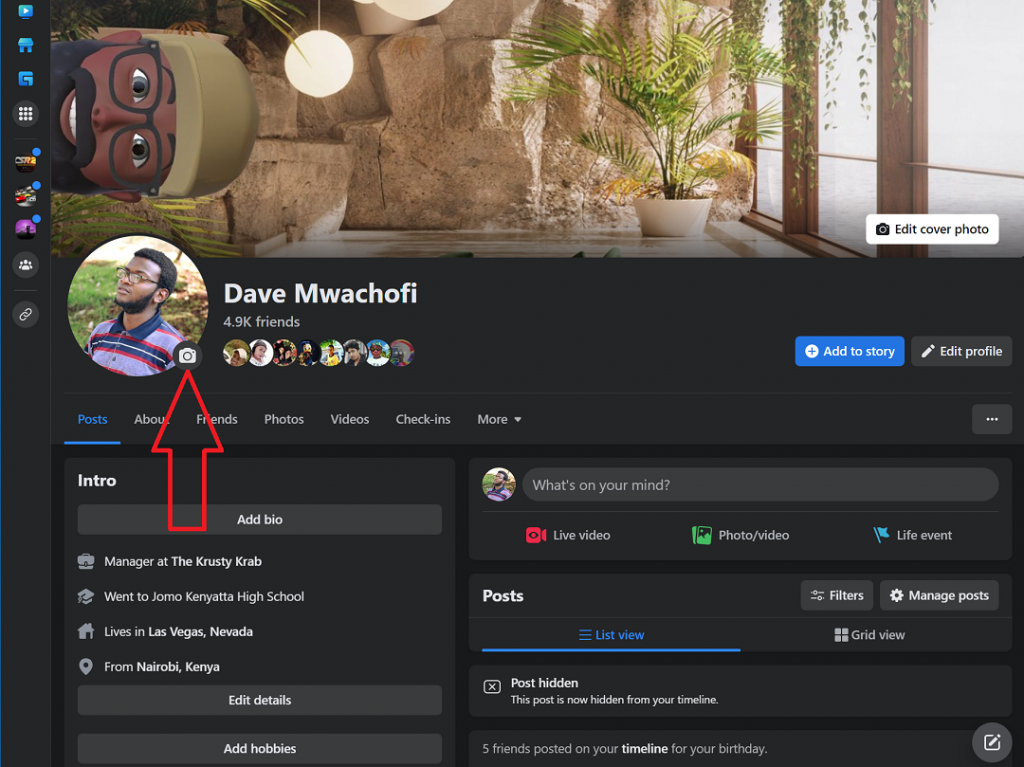 Next, select the image you'd like to make your profile picture. On the next menu, you can 'Crop' the image to your desired fit. Also, you can make the image a temporary profile by clicking on 'Make temporary' and then choose the length of time.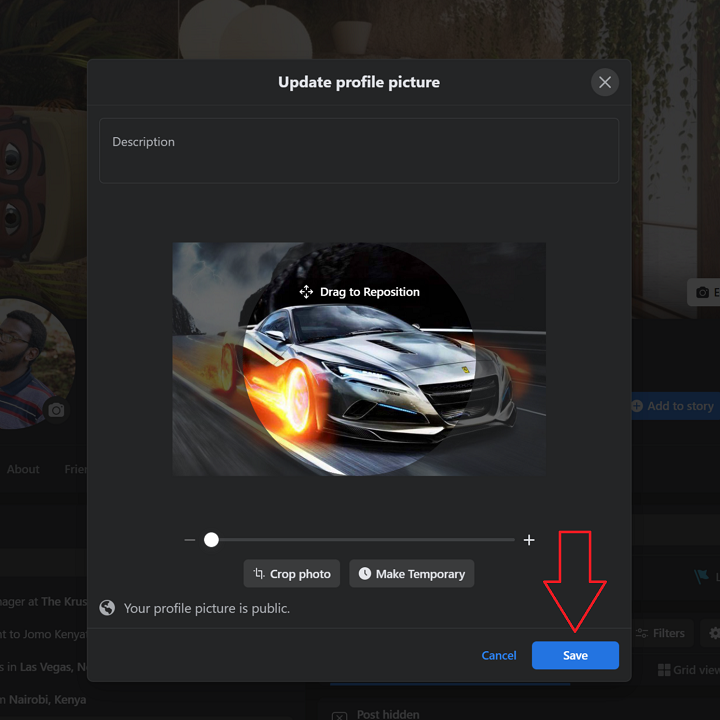 Once you're satisfied with the changes, click on 'Save' to update the changes on your Facebook account. And you've successfully changed your Facebook profile picture. Afterward, if you'd like to change it again, simply follow the steps illustrated above. Let us know in the comment section below if you have any questions or suggestions.
Also read: How To Get a Refund On Steam