DPI or Dots per inch is the standard used to measure mouse sensitivity that the device you are using can detect.
You may need to change DPI in order to adjust your cursor speed because the higher the sensitivity of your mouse, the faster its cursor speed.
How To Change DPI On Mouse
In Windows 7, 8 and 10
Click on the Settings option and go to Devices. Under this option, open the Mouse option and select the mouse whose DPI settings you want to change.
Next up, click on Additional Mouse settings found on the right hand side of the page.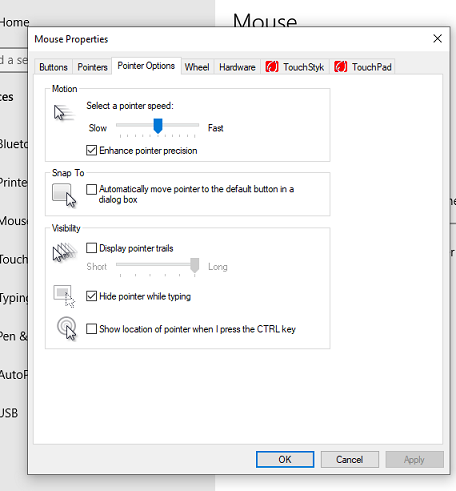 Click on Pointer Options and in the Motions section, make the cursor speed either slow or fast according to your preference.
Once done, click Apply to save your changes.
In a Macbook
Open the Apple menu and then click on System preferences.
In the window that opens, locate the Mouse or Track pad settings depending on whether you are using a Mac book laptop or an iMac.
For the Mac book, open the Point and Click tab and adjust the tracking speed as per your preference.
For an iMac, go to the Mouse option and adjust the pointer speed to your liking.
Finally, Exit to save your changes.