This is the name that appears at the top of your profile and at the end of your profile's URL.
Thankfully, Instagram does not have a limit to the number of times you can modify this name.
You may only be called to be a little creative with the name you choose.
How To Change Your Instagram Username
Log in to your Instagram account as usual and then click on your profile picture at the bottom right corner.
Now click on the Edit profile option and go ahead to type in your new preferred name/handle under the Username option.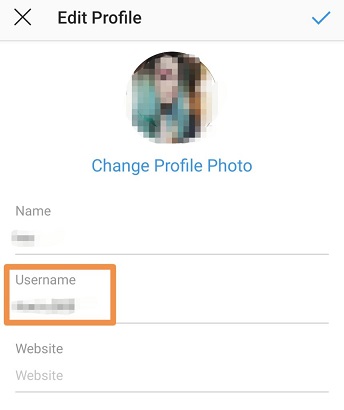 Finally, tap on the tick ✔ at the top right hand corner and you are done.
You may find your preferred username is taken. Instagram will alert you when you are saving your changes.
If this happens, try adding numbers or an underscore to make the username unique to you.