The Apple Watch is a powerful and convenient wearable device that seamlessly integrates with your iPhone to keep you connected and active throughout the day. One of the essential security features of the Apple Watch is the passcode.
It protects your personal data and ensures that only you have access to your Apple Watch. If you've been using the same passcode for a while or have just purchased a new Apple Watch, it's a good idea to change your passcode regularly to enhance security.
In this article, we'll walk you through the simple steps on how to change your Apple Watch passcode.
Watch: How To Change Language & Region On Apple Watch
How To Change Apple Watch Passcode
To begin, unlock your Apple Watch by entering your current passcode. Next, on the home screen locate and tap on the "Settings" app. It is recognizable by the gear icon.
Once inside the Settings app, scroll down until you find the "Passcode" option. Tap on it to access the passcode settings.
From here, tap on the "Change Passcode" option then type in your existing passcode. Now, type in the new passcode you'd like to set on your Apple Watch. Once you've entered the new passcode, you'll need to confirm it by entering it again. Make sure both entries match perfectly before proceeding.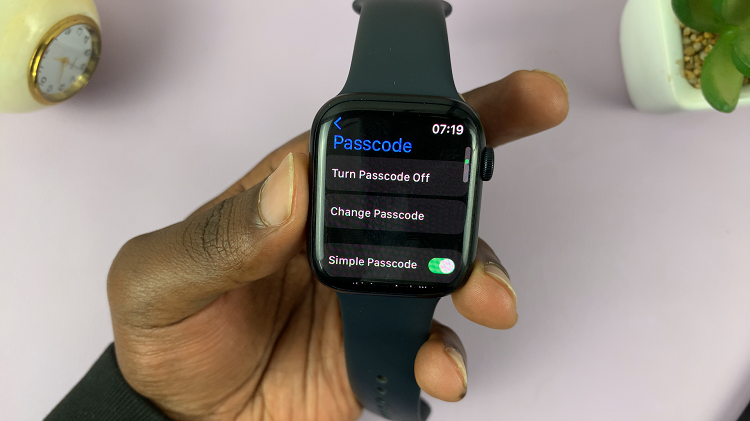 Before you finish, it's always a good idea to test the new passcode to ensure it's working correctly. Lock your Apple Watch by pressing the side button, and then wake it up by tapping the screen. You will see the passcode entry screen, where you can enter your new passcode to unlock the device.
By following these simple steps, you can easily update your passcode and enjoy peace of mind knowing that your personal information is secure.