There's definitely a good enough reason why the default status for installing unknown apps is disabled. However, you can allow unknown apps installation on your Samsung Galaxy A14.
This can be done temporarily, or indefinitely but I'd advise sticking to the former if indeed you find yourself installing third-party apps.
You can find these apps on trusted websites known to you, or any of the common apk file websites on the internet – and download and install them on your Android phone, even if it's not the Galaxy A14.
Watch: How To Install Third Party Unknown Apps (APK Files) On Samsung Galaxy A14
What are Unknown Apps?
Unknown apps are basically Android apps with the .apk extension that are not available in the Google Play store. Although Unknown Apps is what they are commonly referred to as, they are also called Third-party apps or apk files. All these terms can be used interchangeably.
Permissions have to be given from the settings page in order to allow this installation, as some apk files may be dangerous or harbor malicious content that may be detrimental to your security and that of your data.
How To Allow Unknown Apps Installation on Samsung Galaxy A14
To allow installation of third-party unknown apps, you need to go to the main Settings page on your Galaxy A14.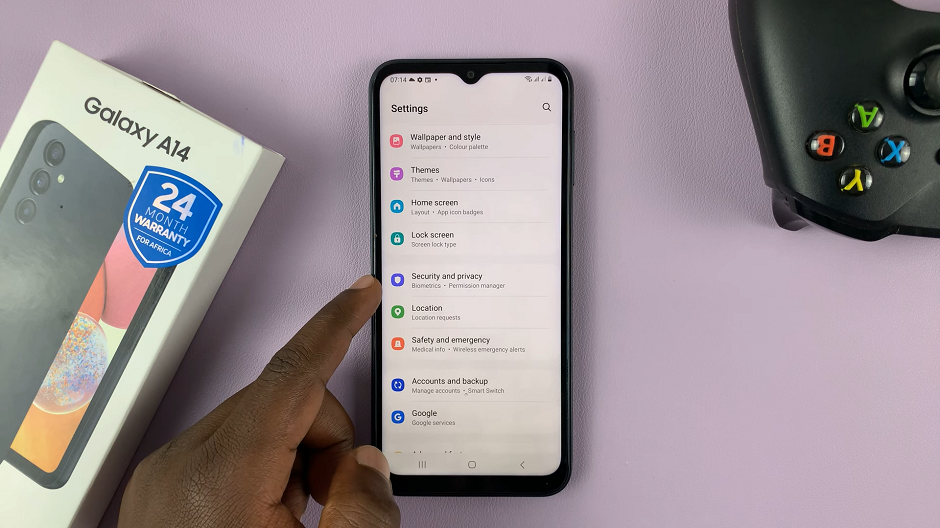 Tap on Privacy and Security from the resulting page. Scroll to the bottom of the Privacy and Security page and tap on Install Unknown Apps.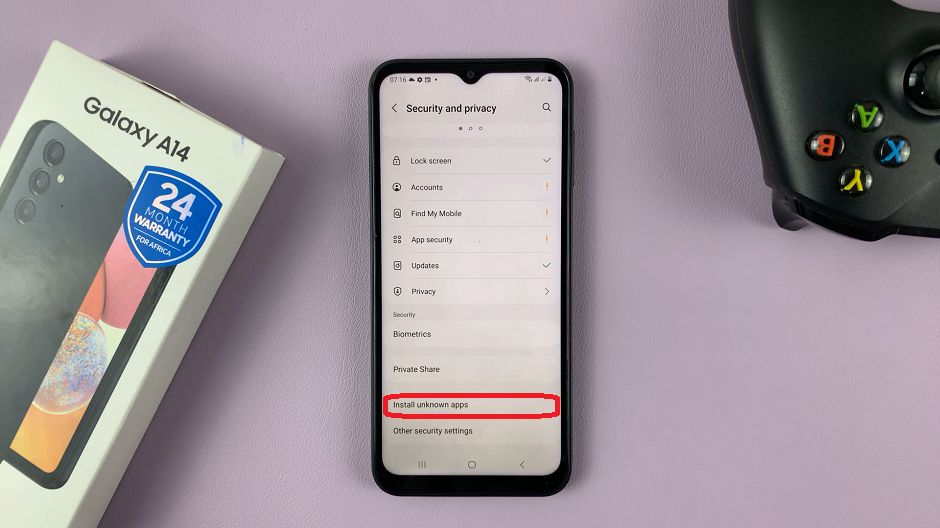 Select the source of your unknown third party app and enable by toggling ON the button next to the option.
Sources of apk files include and are not limited to: Bluetooth, Chrome (or any browser), the app developer's website, Google Drive, Gmail, Messages, Quick Share and My Files app.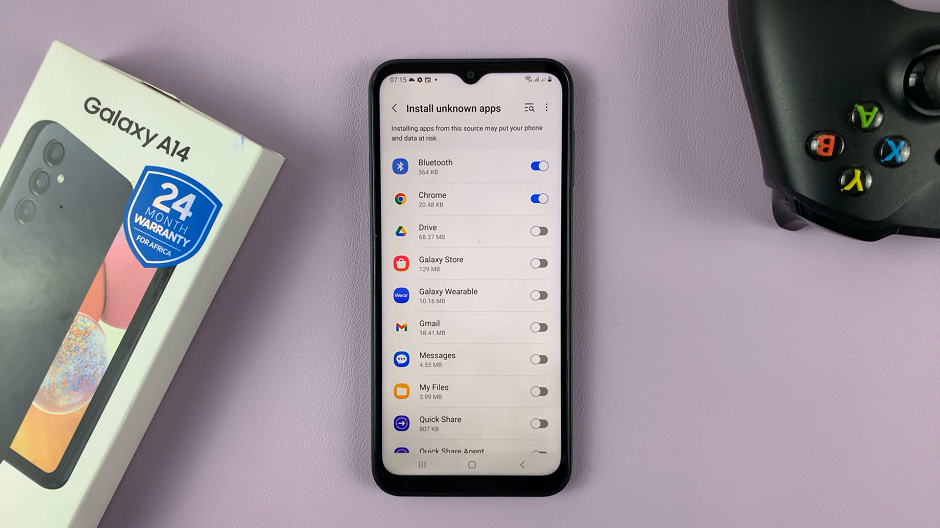 The most common, however, is the My Files app, where the apk file is downloaded from the browser and saved in the Downloads folder, where it can be accessed and installed from. The download from the app developer's website also saves the apk file in the Downloads folder in the My Files app.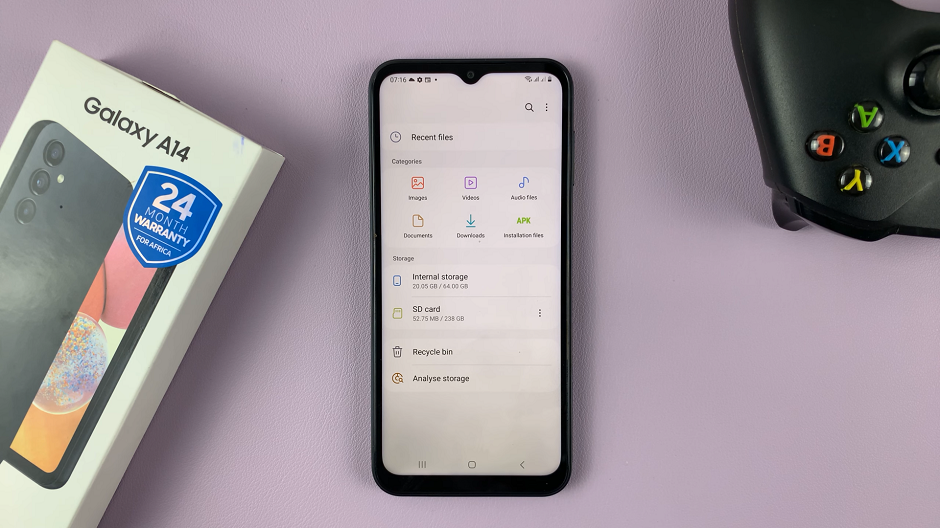 Read: How To Take Screenshots With One Hand On Samsung Galaxy A14