Roblox is a massive gaming platform, full of games created by users and companies. Most of these games are free and child-friendly, users can also create their own games or play the ones that are available.
The platform has tons of tools to enable you to create your own customized items for avatars when you join games or create your own games. Roblox is heavily moderated and kid-friendly with censored chats to keep people safe.
Maybe you want to link up your Roblox account s that you can find your friends so that you can play together. Luckily for Roblox, this is possible because they have a section to enable players to add their social links.
How To Add Your Social Media Links to Roblox on Browser
You need to be logged into your account so that you can be able to add your links.
Go to the official Roblox site and log in to your account. Type in your username and password, and click on login to gain access to your account. 
On the homepage, at the top right corner, click on the gear icon and select Settings. This will display your Account Info page. Scroll down till you can find the Social Networks menu.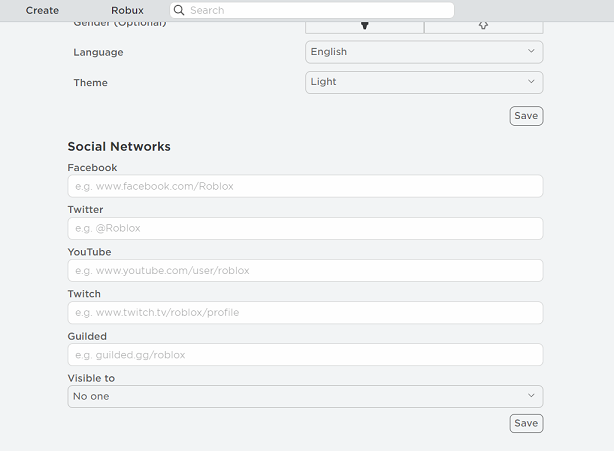 Once here, you can add your Facebook, Twitter, YouTube, Twitch, or Guilded links. Once you add your link, you can click on Visible and select the people with who you'd like to view your account.
Click on save to confirm the changes. You might be prompted to type in your PIN to save the changes for those with parental controls.
Watch : How To Add Your YouTube Channel Link To Roblox
Using the Roblox Mobile App
If you don't have the Roblox app, install it from either the Play Store or App Store. Launch the Roblox app and log in to your account. Type in your username and password, and tap on login to enter your account.
On the bottom right corner, tap on the 3 dots and scroll down to the Settings.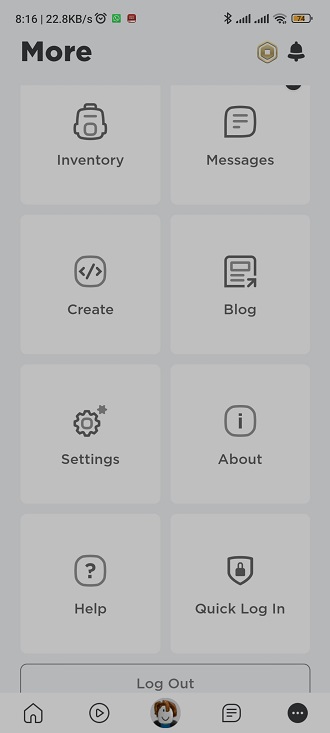 Select Settings and under the page, tap on Account Info.
Scroll down to the Social Networks area and type in links to your social accounts. Click on Save to confirm the changes.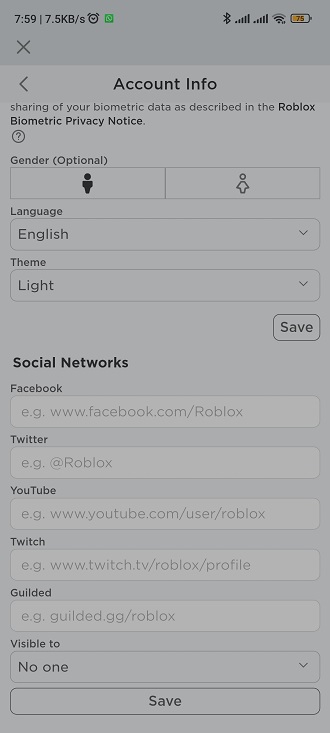 That's how to go about adding social network links to your Roblox account. Let me know if you're successful in the comment section below.