Adding your name to the lock screen of your iPhone can be a fun and personalized way to make your device truly yours.
Whether you want to add a touch of personality or make it easier for others to identify your phone, this customization will surely make your iPhone stand out from the crowd.
In this article, we'll guide you through the process on how to add your name to the lock screen of your iPhone.
Also Read: How To Add Contact Information On iPhone Lock Screen
How To Add Your Name To Lock Screen On iPhone
To begin the process of adding your name to your iPhone's lock screen, ensure that you Any Text Lock Screen Widget installed on your iPhone.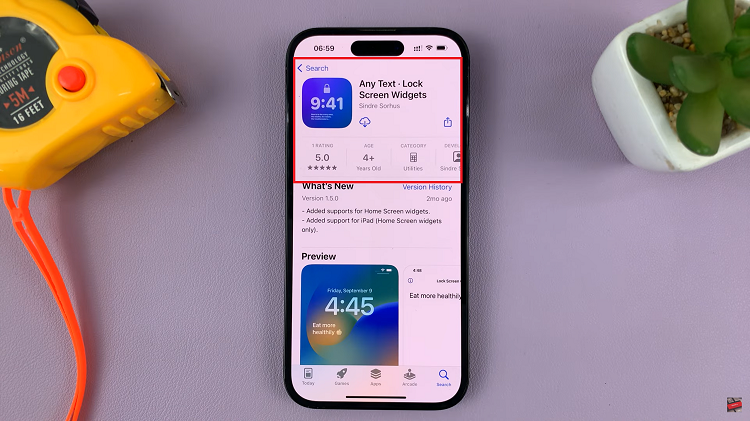 Once, you've opened the app, tap on Get Started. This will open up a blank canvas where you can enter your desired contact information. Now, go ahead and enter your name.
Now, its time to add your name to the lock screen. Simply lock your iPhone to view the customized lock screen. To access the customization settings, tap and hold anywhere on the lock screen. Look for the option labeled "Customize" and select "Lock Screen."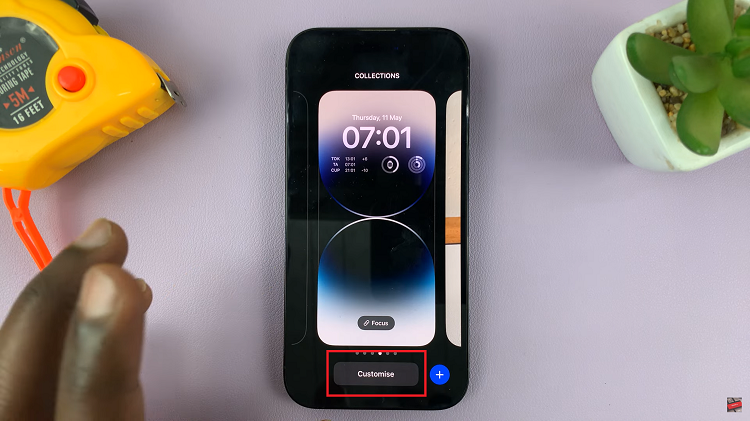 Within the lock screen customization settings, you'll find the option to place the name widget. Tap on the area where you'd like to position the name widget. Browse through the available widgets until you come across the one you created using the "Any Text" app. Once you find it, tap on it to select it.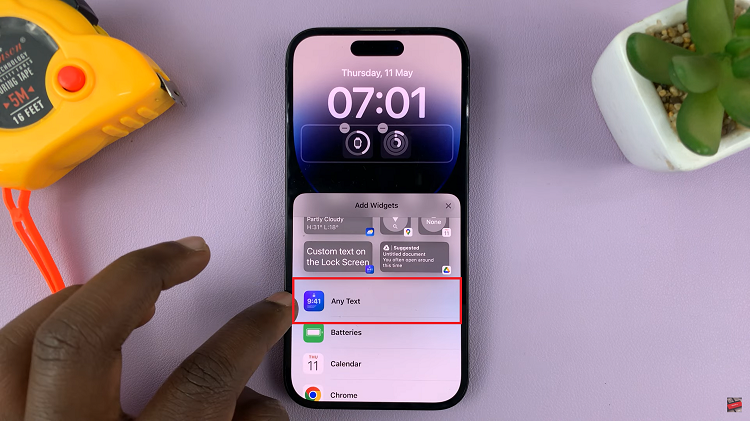 To finalize the process, tap on the "Done" button located in the upper right corner to save the changes you've made to the lock screen.
Watch: How To Change Location Information Of Photos and Videos In Samsung Phones