In addition to the default keyboard, you can add or install the Google Keyboard to your Samsung Galaxy A14. The Google keyboard is also referred to as the Gboard.
You can be able do this on any other Samsung Galaxy and even any Android phone, but let us focus here on how to add or install the Google keyboard to your Galaxy A14.
Samsung phones usually have the default Samsung Keyboard and Microsoft SwiftKey Keyboard. They can be used alongside the Gboard and you can switch between them as you would prefer.
Watch: How To Answer and End Calls With Galaxy A14 Physical Buttons
Add or Install Gboard To Samsung Galaxy A14
If you'd like to use the Gboard, you need to download and install it from the Google Play Store. Simply go to the Google Play Store and search for the app and hit Install. The Gboard app should download and install on your Galaxy A14.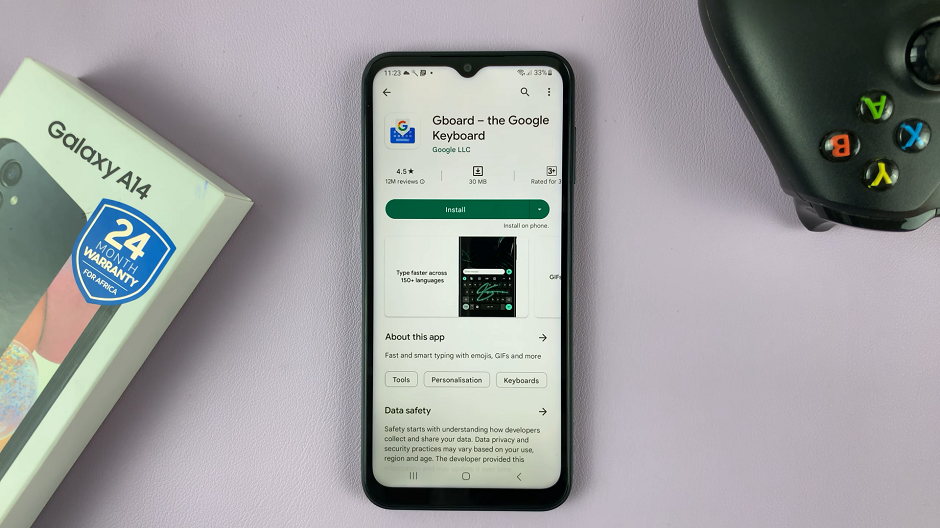 Once installed, if it is your first time, step 1 should read Enable in Settings. You want to tap on this option.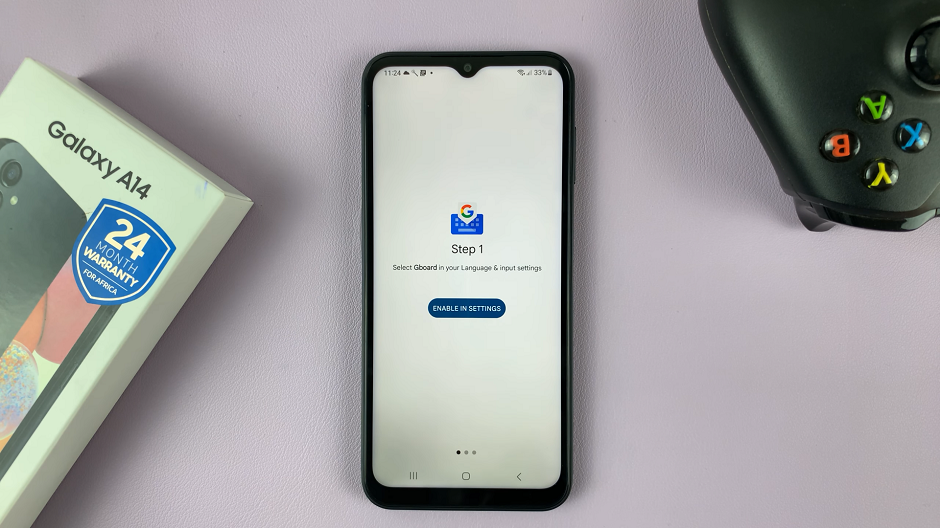 Grant permissions that are required and switch to Gboard as your main keyboard, by toggling the Gboard and selecting it from the Keyboard list and default settings page.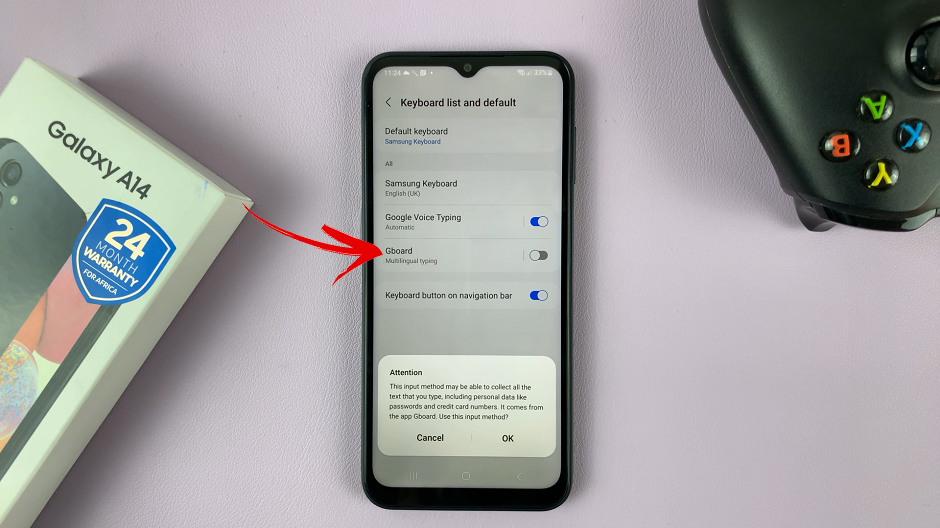 Once done, whenever you type, the Gboard will be used.
You can also customize the Gboard by changing the theme, voice typing, slide typing, along with a host of other settings.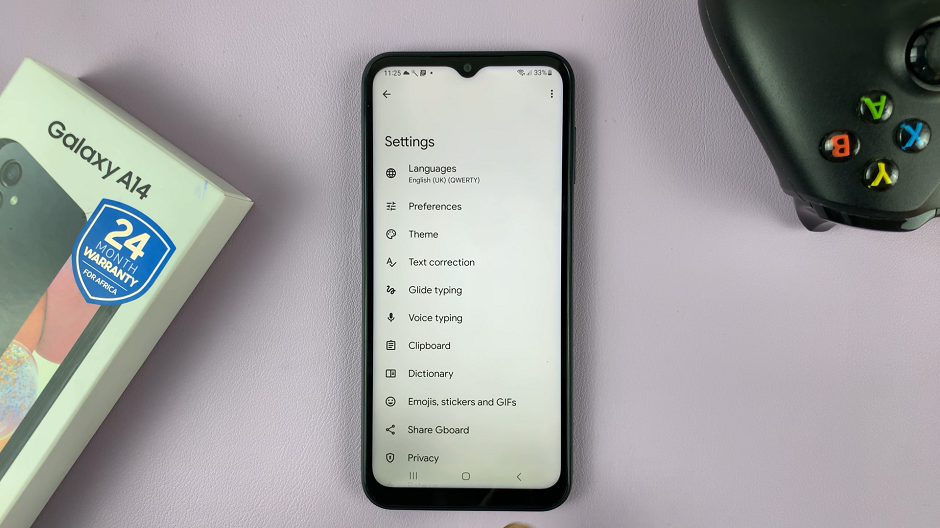 Switch Between Keyboards
When switching to the Gboard from the Samsung keyboard or any other keyboard and vice versa, you need to select the keyboard you want to use at that moment. do this by going into Settings.
Navigate to General Management then tap on Keyboard list and default.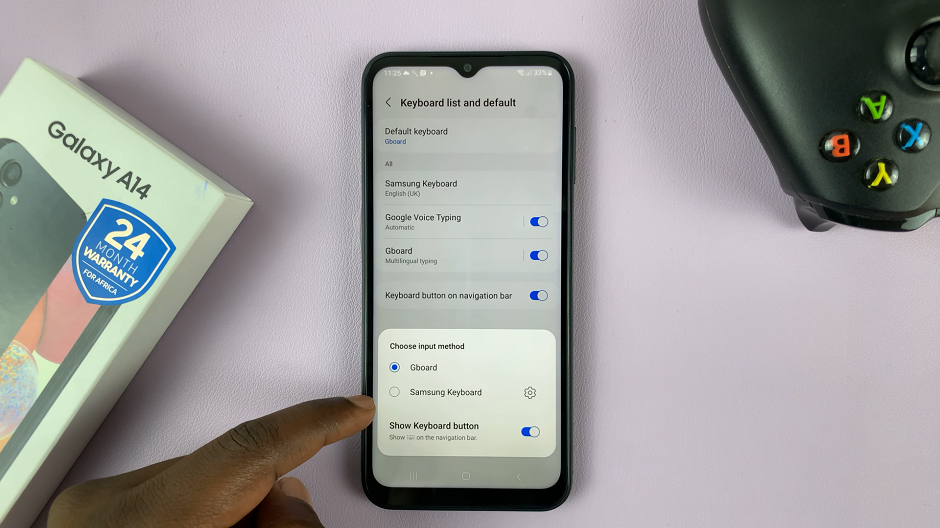 Switch to any keyboard you prefer from the list. In our case, since we want to use the Google keyboard, select Gboard.