The iPhone 15 and iPhone 15 Pro are powerful and feature-rich smartphones that offer a seamless user experience. One of the key features of these devices is the ability to integrate various email accounts, including Gmail.
Adding a Gmail account to your iPhone 15 or iPhone 15 Pro is a straightforward process that allows you to access your emails, contacts, and calendar events all in one place.
In this article, we'll guide you through the steps to add your Gmail account on your iPhone 15 and iPhone 15 Pro.
Watch: How To Turn OFF VoiceOver Mode On iPhone 15
To Add Gmail Account On iPhone 15
First, ensure that you have installed the Gmail application on your iPhone 15. If not, head to the App Store and install it. Once installed, launch the application and from the home page, tap on the profile icon at the upper right corner.
Next, from the menu that appears, tap on "Add Another Account" then select the "Google" option from the list of email providers. Now, you'll need to sign in to your Gmail account. Enter your Gmail email address and tap "Next."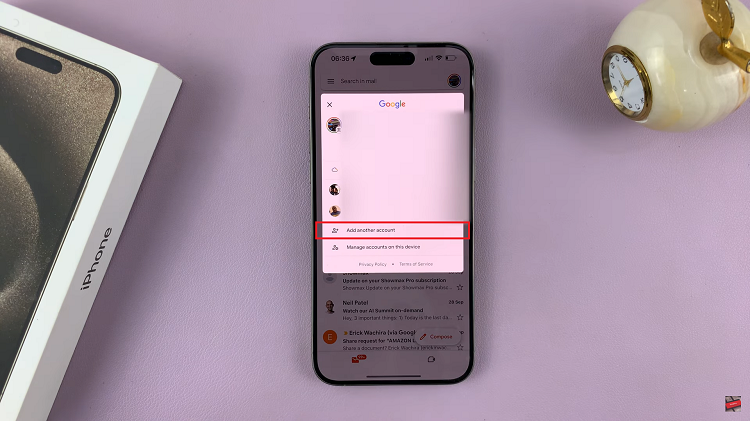 After entering your email address, you'll be prompted to enter your Gmail account password. Once you've done that, tap "Next." At this point, you might be required to confirm your identity if you enabled the 'Two-Step Verification.'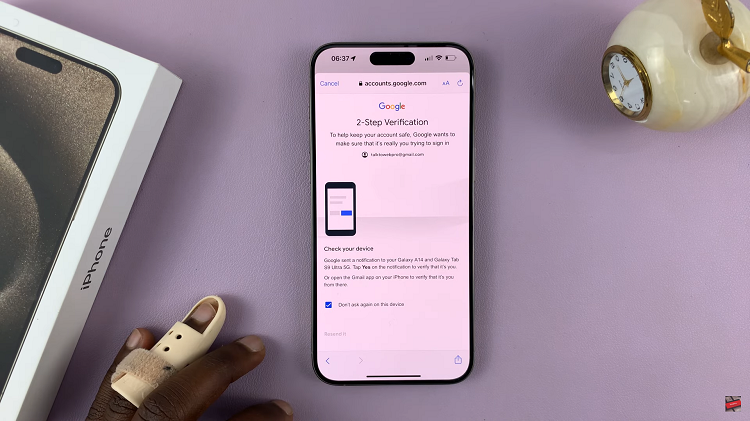 Finally, follow any additional instructions that might appear. Once done, you can now access your Gmail account by opening the Gmail app on your iPhone. Let us know in the comment section below if you have any questions or suggestions.