Changing the wallpaper on your iPhone is a great way to personalize your device and give it a fresh look. However, there may come a time when you want to delete a wallpaper that you no longer like or need.
Whether you've grown tired of your current wallpaper or you want to free up some storage space on your iPhone 15 or iPhone 15 Pro, removing wallpapers is a simple and straightforward process.
In this article, we will guide you through the steps to delete wallpaper on your iPhone 15 and iPhone 15 Pro.
Watch: How To Fix Network Issues On iPhone 15
To Delete Wallpaper On iPhone 15
Firstly wake your iPhone 15 and access the lock screen. From here, long press on the lock screen and you'll be able to see all the current wallpapers.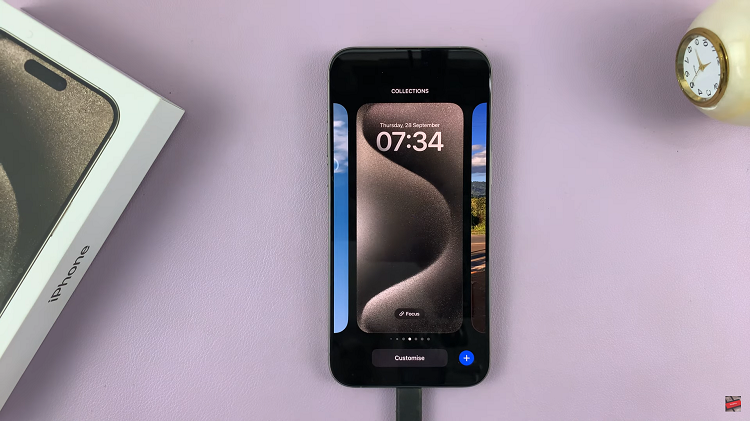 Now, scroll through the available wallpapers and find the one that you'd like to remove. At this point, swipe up from the bottom to reveal the delete option (represented by a red bin). Now tap on the "Bin" to delete the wallpaper, then select "Delete This Wallpaper" to confirm.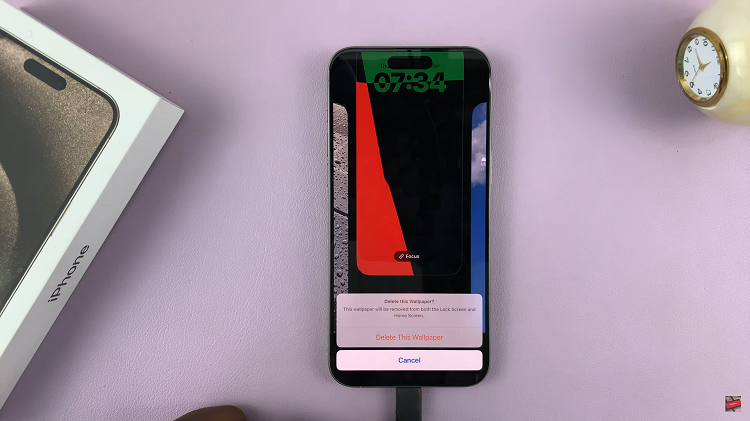 In conclusion, deleting wallpapers on your iPhone 15 or iPhone 15 Pro is a simple process that can help you keep your device's appearance fresh and organized. By following the steps outlined in this article, you can easily remove wallpapers you no longer want and free up storage space on your device.
Read: How To Add/Remove Calculator From Control Centre On iPhone 15 & iPhone 15 Pro