In this tutorial, we'll guide you through the process to add additional watch faces to your Samsung Galaxy Watch 6/6 Classic.
The Samsung Galaxy Watch 6 and 6 Classic are renowned for their impressive features and sleek designs, but one of the most appealing aspects is the ability to customize the watch faces.
With a wide array of watch faces available, you can match your style, mood, or even your outfit of the day.
Read: How To Transfer Photos From Phone To Samsung Galaxy Watch 6/6 Classic
Add Additional Watch Faces To Samsung Galaxy Watch 6/6 Classic
To add additional watch faces to your Samsung Galaxy Watch 6/6 Classic, you will need to open the Galaxy Wearable app on your phone that is paired to the Watch.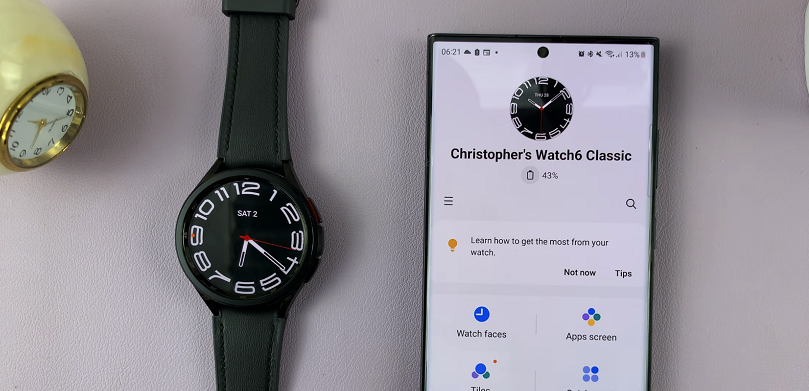 From the home page, tap on the watch face to access the watch face settings. Here, you will see all the watch faces that are available on your watch, as well as those available by default from Samsung.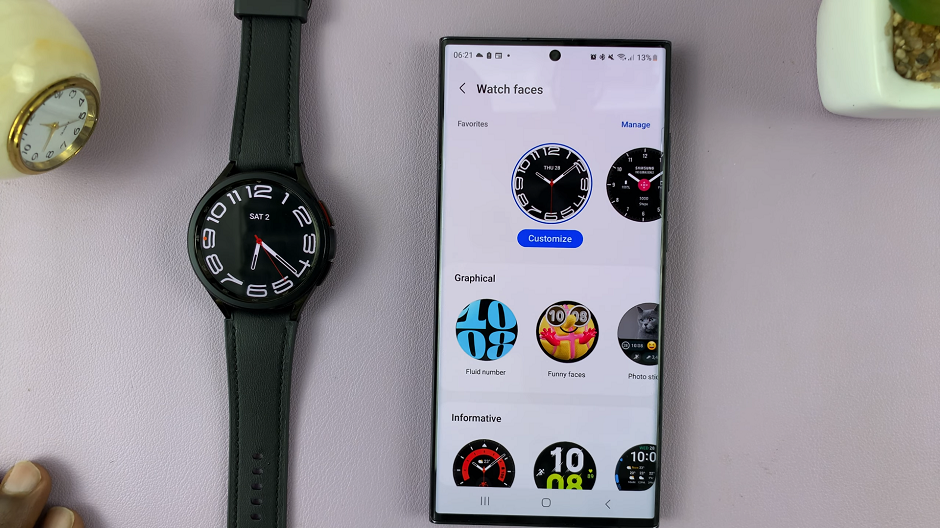 Scroll down to the bottom of this watch face settings page and locate the Downloaded section. This section appears if you have downloaded any new watch faces from the internet.
If you do not have the Downloaded section, tap on Get more watch faces.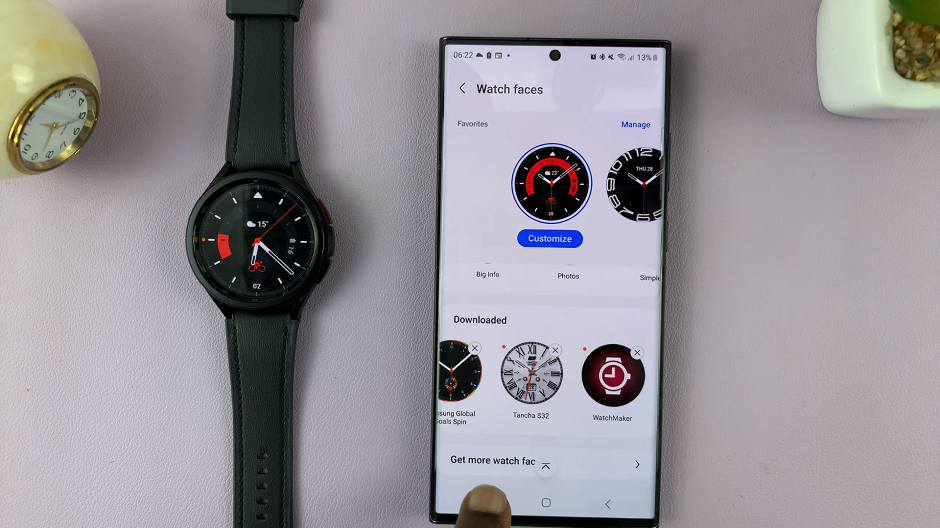 This will take you to the Google Play Store where you will find a multitude of third-party watch faces that you can download and install.
Some of these watch faces are free and others are paid for. Browse through the selection to find a watch face that catches your eye. You can filter results by popularity, new arrivals, or specific categories like sports, analog, digital, and more.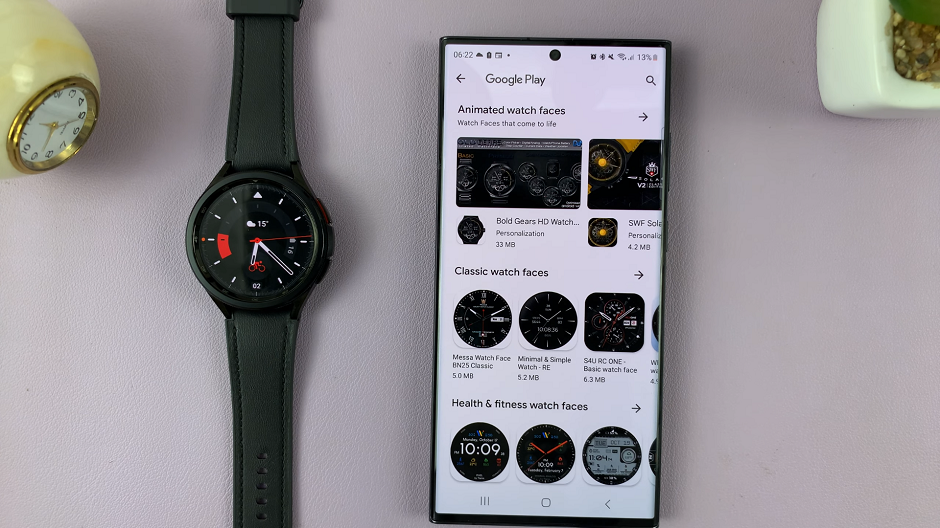 Once you've found a watch face you'd like to add to your collection, tap on the watch face to view more details.
Select Install or Purchase (if it's a paid watch face). If you need to make a purchase, follow the prompts to complete the transaction.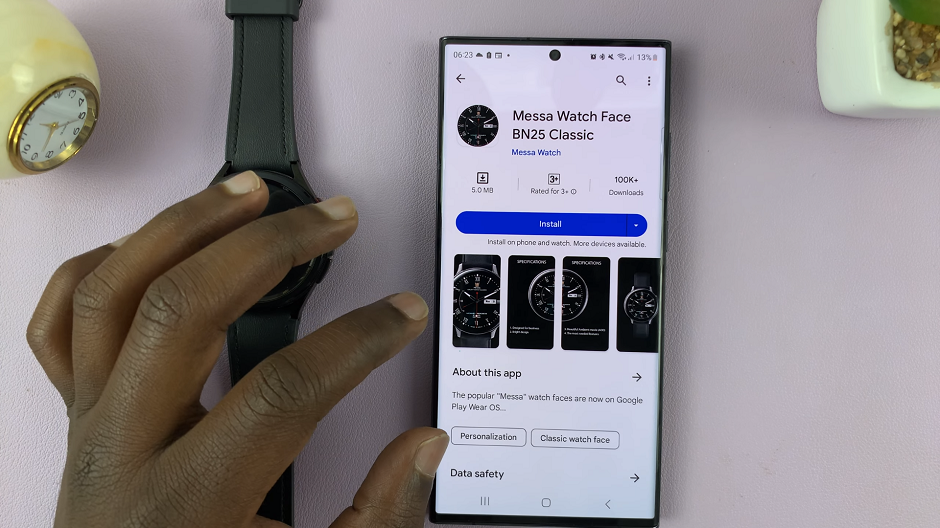 Once the download or purchase is complete, tap on Install Watch Face On Wear Device. The watch face will now be installed on your Samsung Galaxy Watch 6 or 6 Classic.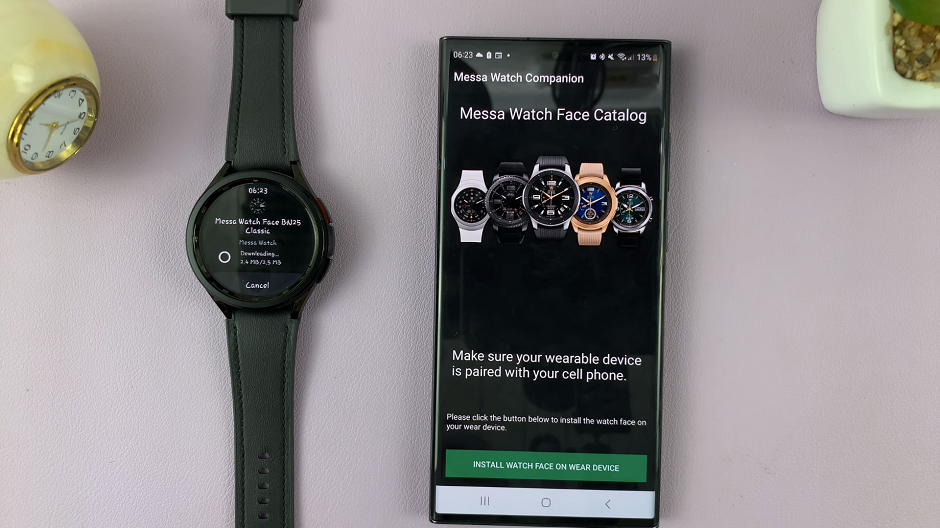 Customize Added Watch Face
Open the Galaxy Wearable app, then go to the Watch faces section. Tap on the current watch face you've added or on Customize. You will be presented with options where you can customize the Premade templates, Indexes, hands, color and complications.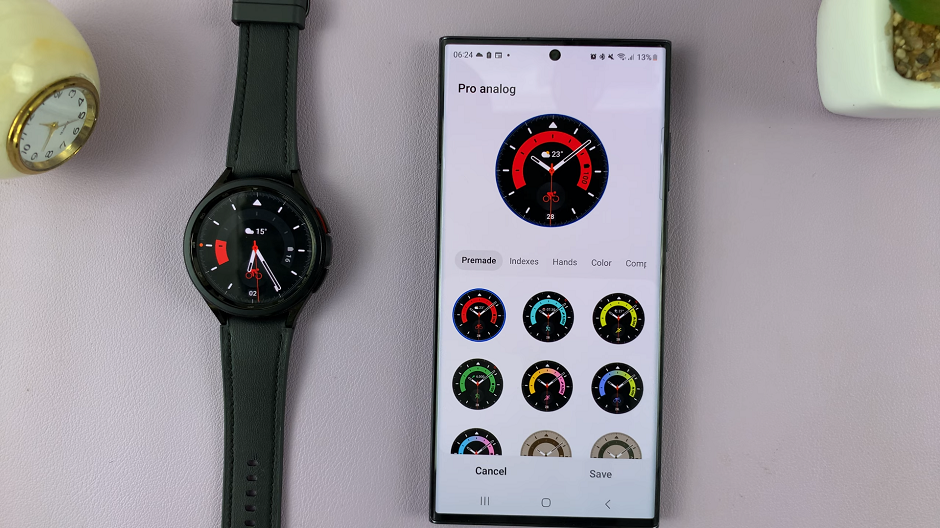 It's also possible to customize the watch face from the watch itself. Simply press and hold on the watch face to reveal the Customize option.
The custom watch face will now be available in your watch face library, in the Downloaded section.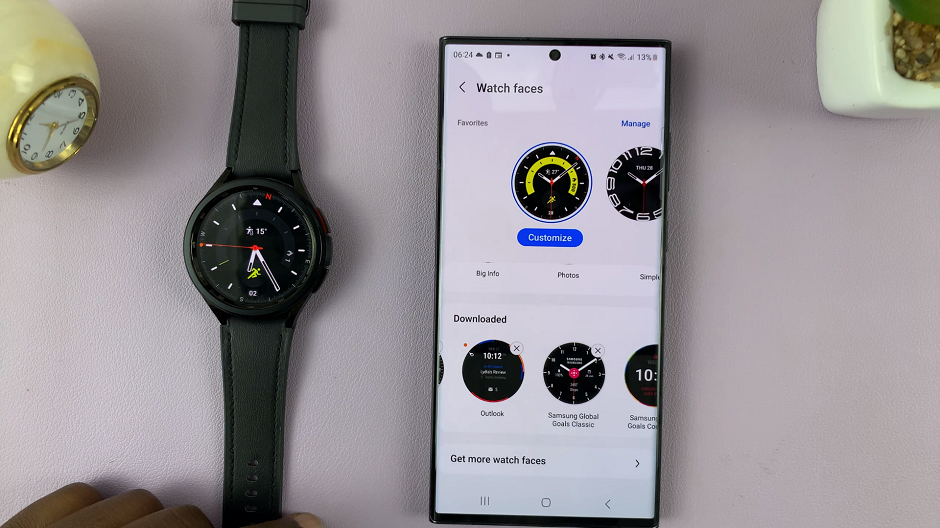 Troubleshooting
If you encounter any issues during this process, here are some common troubleshooting steps:
Ensure your watch and smartphone are connected via Bluetooth.
Check for software updates on both your smartphone and Galaxy Watch.
Restart your watch if you encounter any glitches during the installation process.
With the ability to effortlessly add new watch faces to your Samsung Galaxy Watch 6 or 6 Classic, you can truly make it your own. Whether you prefer a classic analog look or a vibrant digital display, the customization options are nearly limitless. So, don't hesitate to explore the Galaxy Store and add a personal touch to your stylish wearable
Watch this: How To Remove Google Account From Samsung Galaxy Watch 6 / 6 Classic