Adobe Photoshop is an incredible piece of software for image editing. It is very detailed and it's ability to manipulate images is second to none. However, it's an overkill for everyday image editing given the fact that it is somewhat complex, expensive and occupies a lot of space on your PC.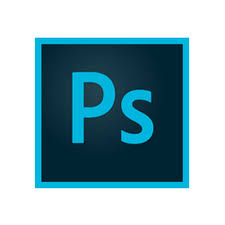 There are free Photoshop alternatives that will help you accomplish your everyday image editing activities. Some are applications while others are web apps. They will not give you all the features and flexibility available in Photoshop but they will more often than not, give you what you want.
Gimp: (Windows, Mac, Linux)
Gimp is the closest you will get to Adobe Photoshop. Available for Windows, Mac and Linux, this image editing software has more features than any other free tool. It supports most file formats.
Microsoft Paint:
Paint is a free image editing tool found in your Windows computer. Just click on that start menu and search 'paint'. Launch and start using.
This looks similar to Microsoft paint but has more detail,  features and functionality. Sources say it was developed to replace Paint in newer versions of Windows  but Microsoft chose to stick with the original app.  It works on Windows 7 and later versions.
Seashore is an open source Image editor for Mac. It's almost as good as GIMP but not quite. File formats supported are JPEG, PNG, TIFF, XCF. The application is easy to use and navigate.
Use Online Photo Editor:
While applications carry the most features and work best, there are also online image editors you can use if you don't want to download any application to your computer. Web tools can be used by any operating system  because they only require o use the browser.  Online free photoshop alternatives.
This tool has a simple looking interface. Although it allows you to edit images from your browser, the free version contains limited features. There's however a free 30 day trial period you can use to access all features.
This is the closest you will get to Photoshop with a web based image editor. It emulates Photoshop's features keyboard shortcuts.  This web tool will also work seamlessly on your Android/iOS browser.  Pixl is completely free.
Sumo Paint is available both as an online tool and a downloadable application.  There are also free and paid versions.  The paid versions unlock more features and functionality.
Your smartphone can also edit images.  Check your iTunes store or Play store and you should find several free image editing tools.  Meme Generator is one good example of an Android image editing tool designed to make memes from ordinary photos.