Windows 11 was officially announced on 24th July in a virtual event and even though I'm relly trying to convince myself that this is not just an incremental update, I did notice some changes.
With everything announced, besides the new start sound, here are my top 5 new features of the brand new Windows 11.
The Interface:
Windows 11 spots a brand new interface that's almost an overhaul. The whole interface looks transparent, the corners of the windows and menus and file explorer look rounded off unlike the boxy Windows we have in Windows 10. There are brand new themes in Windows 11 as well together with better built in dark mode and light mode. And of course the new folders that are colored differently depending on their contents. It's a whole new interface.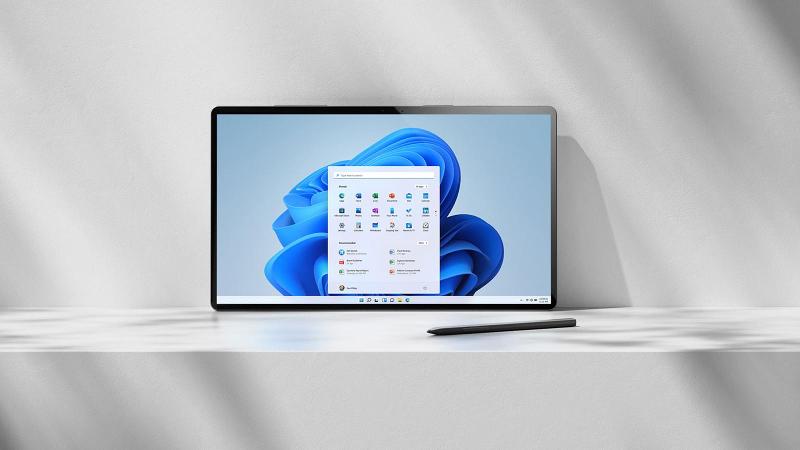 We also get widgets galore from a windows you can swipe from the left of the screen and these will be customized and tailored specifically for you using AI and machine learning. This will include news, weather information, sports updates etc.
Windows Taskbar / Start Menu
You know how the Windows 10 start button and that apps pinned to the taskbar by default were on the left side, now all the apps together with that new logo are in the middle of the taskbar. I'm sure we will be able to move the amround but for now, that's the default position in Windows 11. Almost looks like a Mac OS dock.
Windows Logo
The Windows logo has been redesigned! It's still the four tiles together but this time the skew effect is not the same. Now we have 4 equally sized and symmetrically arranged tiles for the Windows logo. This might look like a small change, but it's really not. It's the symbol of a might operating system.
Microsoft Teams
Microsoft has decided they want to push Teams as their main virtual meetings and video conferencing service. Microsoft teams has now been integrated into Windows 11. In Fact there will be an icon in that taskbar from where you can launch Teams and chat and video call.
Android Apps In Windows 11
So they also announced that you can run Android application natively on Windows 11. Now I'm not sure if the word 'natively' is just being thrown around here but from my research, these will be Amazon Android applications due to a collaboration between Microsoft and Amazon.
So basically you'll be able to run Android applications you would run on an amazon tablet. I guess we have to wait and see what this is all about later; but yes you will be able to run 'SOME' android applications on Windows 11.
There's more…….
Thos are my top 5 new things in Windows 11 but there are many more changes in Windows 11. I'll be getting in the weeds and talking about the new stuff and how to use them in subsequent articles and video on our YouTube channel.