WhatsApp can be used with different accounts on the same phone. However, there are some limitations to the app, such as one account per phone.
With recent technological advances, manufacturers have enabled users to set two versions of the same app on their Android phones. They use different terminologies for the feature that allows users to have separate versions of the app allowing for two different apps.
In Samsung, the feature is known as Dual Messenger. It's an easy process to enable and set up. Below are the steps on how to go about it;
How To Setup Two WhatsApp Accounts
Head on to the Settings on your Samsung phone
On the Settings menu, scroll down to Advanced Features, tap on it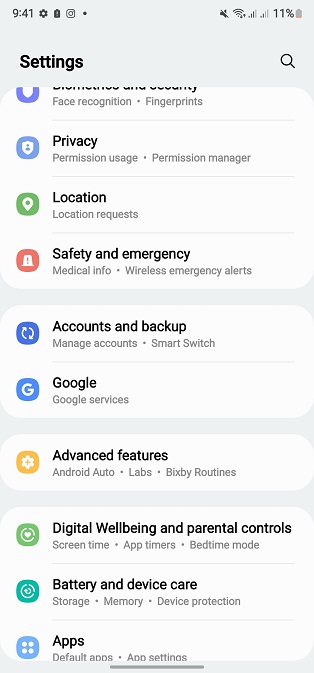 On the Advanced Features menu, tap on Dual Messenger.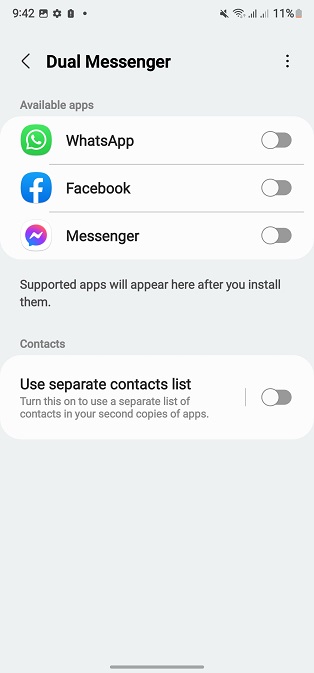 It shows the available apps that support Dual Messenger features.
Turn on WhatsApp. A pop-up menu will appear informing you about installing a second copy of the app. Install and confirm.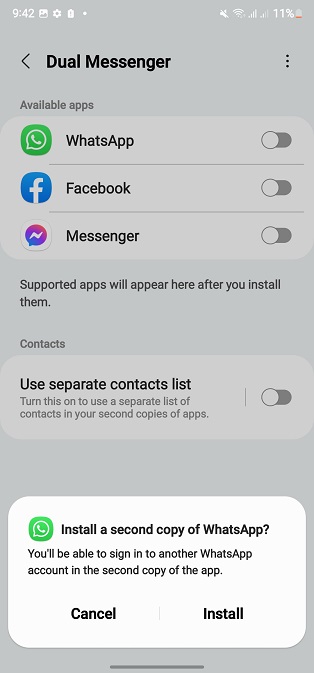 This is now the second WhatsApp.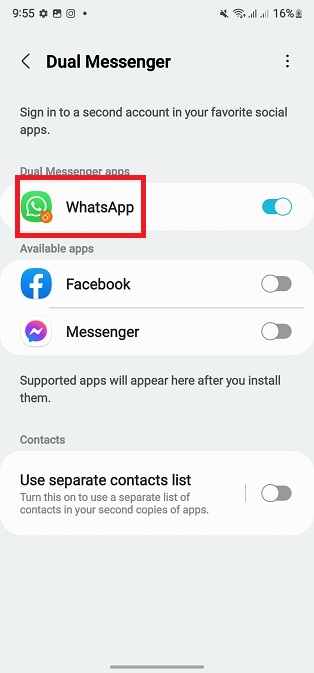 Open the second WhatsApp and you'll see the setup screen
Tap on Agree and Continue
Once on the next screen, enter a different phone number from the one you've already used to set up WhatsApp and tap on next.
You will then receive an OTP for verification
Once you enter the OTP code, you will be asked to complete the setup after which the second WhatsApp will be set up.
You now have two WhatsApp on your smartphone. Learn more cool features about Samsung Galaxy S22 phones.