Most video conferencing services like Zoom and Microsoft Teams now have a feature that lets you blur your background to hide your environment. This is besides having virtual backgrounds to choose from.
iPhones have been using portrait mode for a while now by the Facetime app has never has the option to blur your background. Not any more though!
With iOS 15, you can now apply portrait mode to Facetime calls. It's basically just blurring your background but Apple prefers to call it portrait mode in FaceTime. Who are we to judge?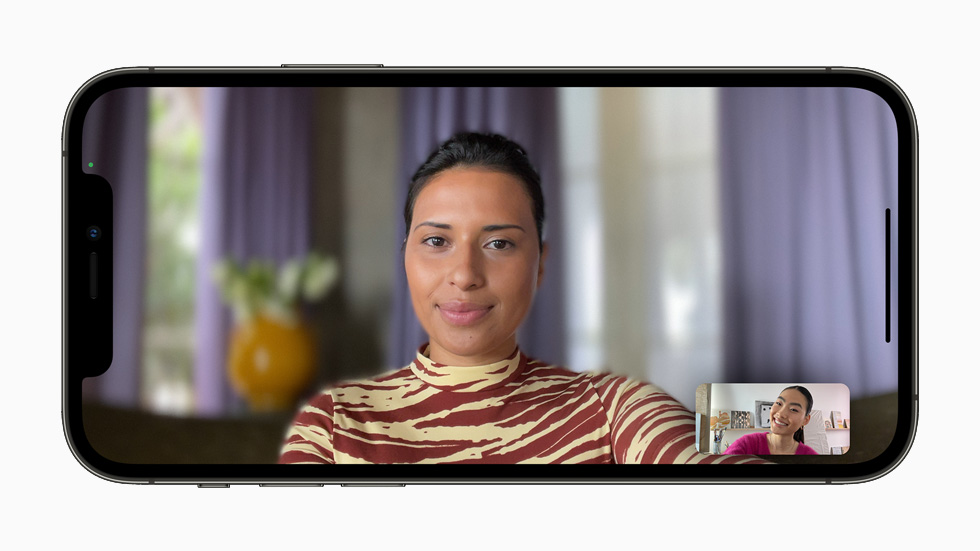 All you need to do is start a Facetime call as usual. During the call, tap on your video feed and when it gets bigger, you'll see some options in all the four corners.
In the top left corner, there's a portrait icon. That's the one you tap on to activate portrait mode. Your background will immediately be blurred. Just like in the camera app, portrait mode works better with better lighting.
Portrait mode in Facetime will only work in iPhones that can get iOS 15 so you need to install iOS 15 to access this feature. iPhones and other devices that don't have iOS 15 can see a blurred background from an iOS 15 / iPad 15 device but they can't blur their own backgrounds.