It is possible to use any video as a cover screen wallpaper on your Samsung Galaxy Z Flip 5. Yes, you read that right.
The Samsung Galaxy Z Flip 5 is not just a smartphone; it's a statement of style and innovation. One of its standout features is the ability to set any video as your cover screen wallpaper.
Imagine unfolding your device and being greeted by your favorite moments, breathtaking landscapes, or even funny videos playing right on your cover screen. In this guide, we'll take you through the steps to make this captivating customization a reality.
Read: How To FIX 'Screen Not Going Off' When Charging On Samsung Galaxy Z Flip 5
Set Video as Cover Screen Wallpaper On Samsung Galaxy Z Flip 5
Start by unlocking your Samsung Galaxy Z Flip 5 and then tap on the Gallery app from the notifications drawer.
Find the video that you want to use as a cover screen video. Tap on it to open it in full view.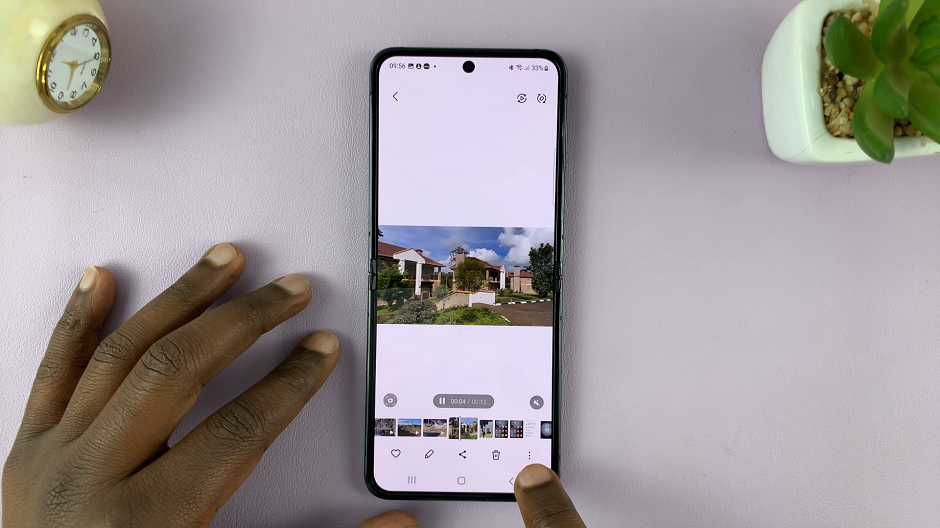 Next, tap on the three vertical dots in the bottom-right corner. Select Set as wallpaper from the resulting menu and tap on the Cover screen option.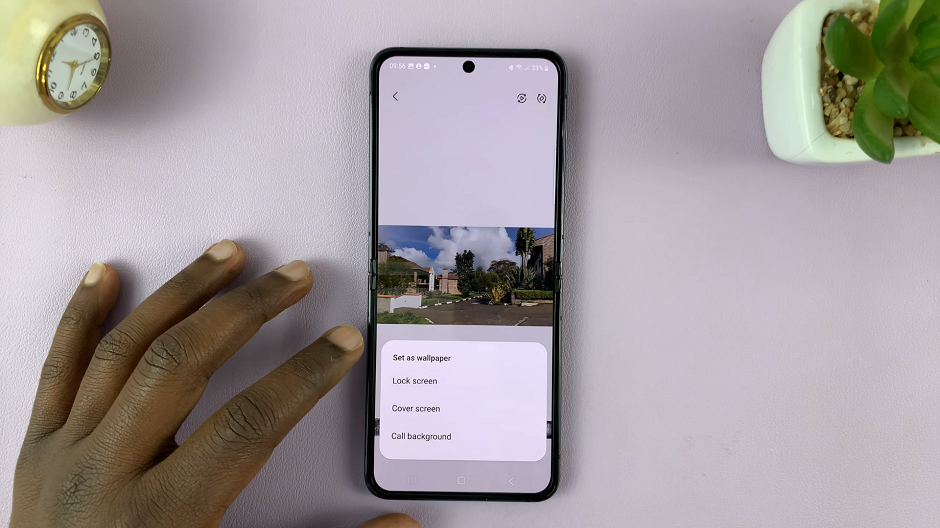 You will be presented with a preview of how the video will look like on your cover screen.
You might be prompted to trim the video to reduce the resolution, if the resolution is too high. Tap on the Trim option if you're prompted to reduce the resolution.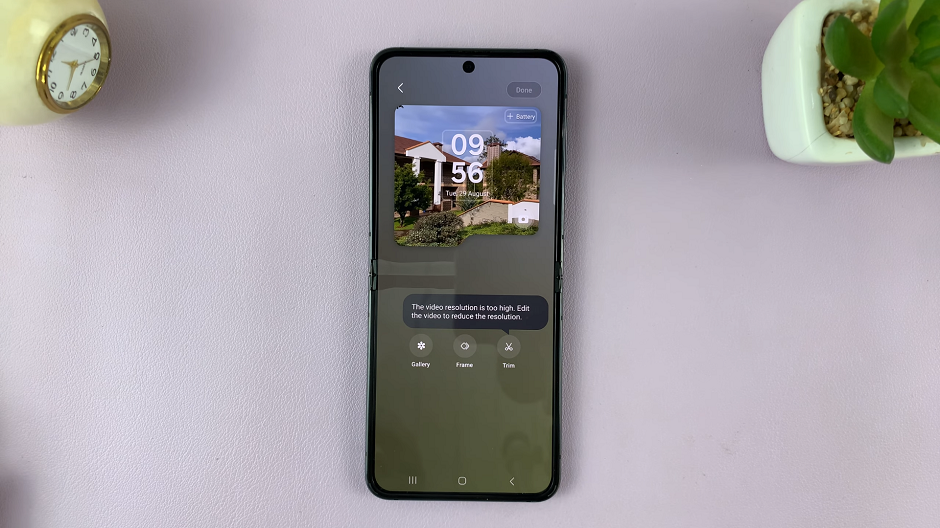 You can also use the trim handles to select the desired portion of the video in the resulting option. Tap on Done once you're satisfied.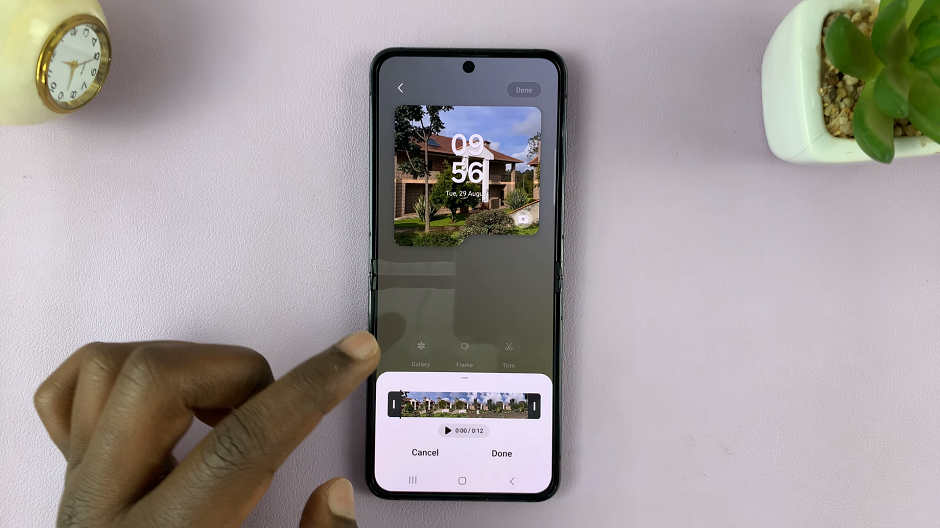 When everything is to your liking, also tap on Done in the top-right corner to save your changes. Your video will now be applied to the cover screen. You should see it active once you flip shut the Galaxy Z Flip 5 to access the cover screen.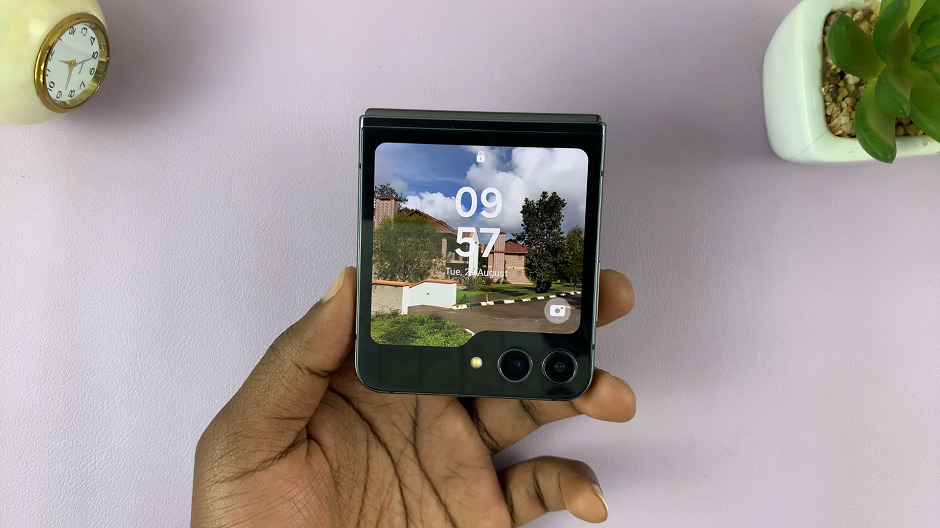 Tips for an Enhanced Experience
Consider Video Length: While selecting a video, keep in mind that the cover screen is relatively small. Opt for shorter videos that capture attention quickly.
Quality Matters: Choose a high-quality video with vibrant colors and clear visuals to make the most of your cover screen's capabilities.
Battery Optimization: To balance visual appeal with battery life, consider using videos that aren't too visually intensive. Also, adjust your device's settings to conserve battery while using dynamic wallpapers.
Troubleshooting
Video Not Playing: If your selected video isn't playing on the cover screen, ensure that the video format is compatible. Formats like MP4 and MOV generally work well.
Freeze or Lag: If you experience freezing or lag when using a video wallpaper, try selecting a different video or consider using a shorter clip.
The Samsung Galaxy Z Flip 5's ability to set any video as your cover screen wallpaper adds a touch of personalization that truly sets your device apart. With just a few taps, you can transform your device into a dynamic canvas that reflects your style and preferences. So, go ahead, get creative, and make your Galaxy Z Flip 5 truly yours!
Also Watch: How To Set Screen Timeout To 'Never' When Charging On Samsung Galaxy Z Flip 5