Privacy is a paramount concern in today's digital age, and our smartphones play a significant role in safeguarding our personal information.
The Google Pixel 8 and 8 Pro renowned for their advanced features provide you with the ability to hide your Caller ID when making phone calls. While this feature can be valuable in certain situations, there are times when you may need to reveal your Caller ID for various reasons.
In this guide, we'll walk you through the comprehensive step-by-step process on how to unhide the Caller ID on your Google Pixel 8.
Also Read: How To Hide Caller ID On Google Pixel 8
How To Unhide Caller ID On Google Pixel 8
To get started, open the phone app. Once you have the phone app open, look for the three dots located in the corner of the search bar at the top of the screen. Tap on these three dots. From the menu that appears, select "Settings." In the Settings menu, you will need to locate the option called "Calling Accounts" and tap on it.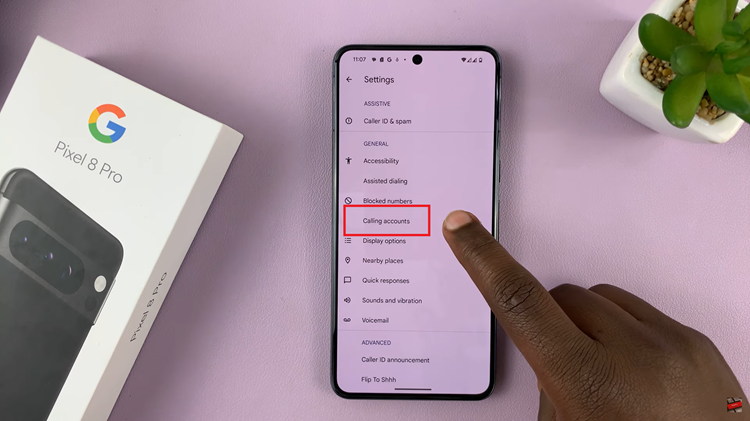 If you have a dual SIM setup on your device, you will need to select the SIM card for which you want to unhide the Caller ID. After selecting the SIM card, tap on "Additional Settings." Wait for your device's settings to load, and you should see the "Caller ID" option. Tap on it to access the Caller ID settings.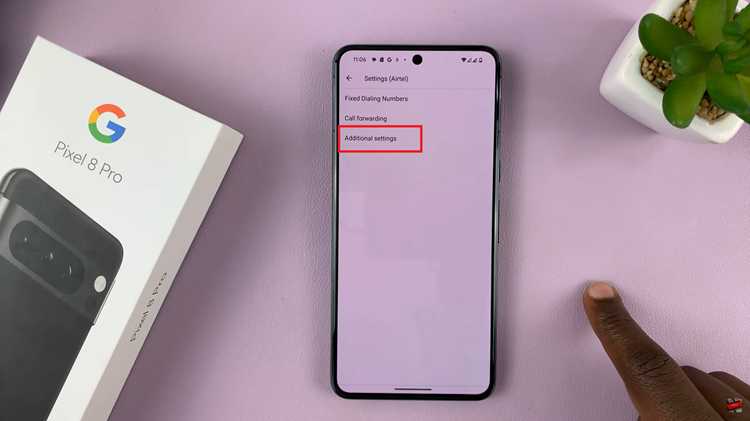 From the menu that appears, select the option "Show Number." This action will unhide your Caller ID. Your Pixel will update the settings accordingly.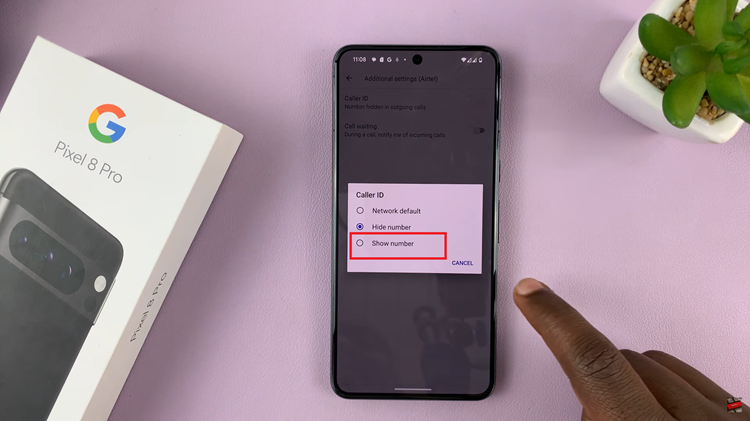 Once your phone has updated the settings, you can go back to the home screen by pressing the home button or using the navigation gestures. Your phone number or caller ID will no longer be hidden, and it will be displayed when you make calls.
Watch: How To Connect Bluetooth Headphones To Google Pixel 8