The GoPro HERO 12 is a remarkable piece of technology that empowers adventure enthusiasts and content creators to capture moments in ways never before possible. One of its standout features is the Voice Control function, which allows users to command their GoPro with simple vocal prompts.
In this guide, we'll take you through the steps to activate and deactivate this convenient feature, ensuring you make the most out of your HERO 12.
Imagine you're in the midst of an adrenaline-pumping activity, and you need to capture a shot. With Voice Control, you can do it without ever having to touch your camera. This hands-free capability is not only convenient but also adds an extra layer of safety, especially in high-action scenarios.
Read: How To See The Serial Number On GoPro HERO12
Turn Voice Control ON
To turn on voice control, ensure you power on your GoPro and you're in shooting mode. Next, go to the GoPro HERO12 menu. This can usually be done by swiping down on the touch screen.
Once in the menu, look for the Voice Control option. It's typically represented by a human head icon.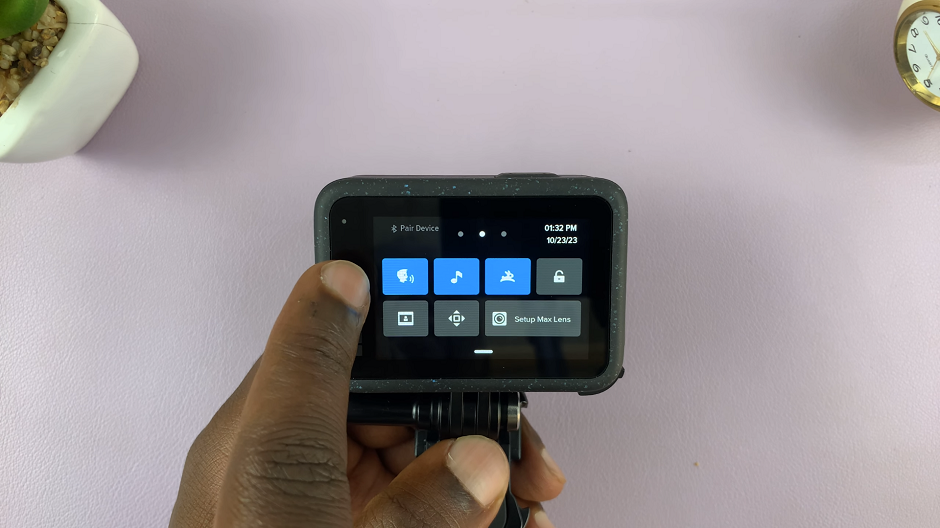 Tap on the Voice Control icon to turn it on. You'll see a prompt, indicating, Voice Control: ON and the icon will turn blue. You're now ready to start using voice commands.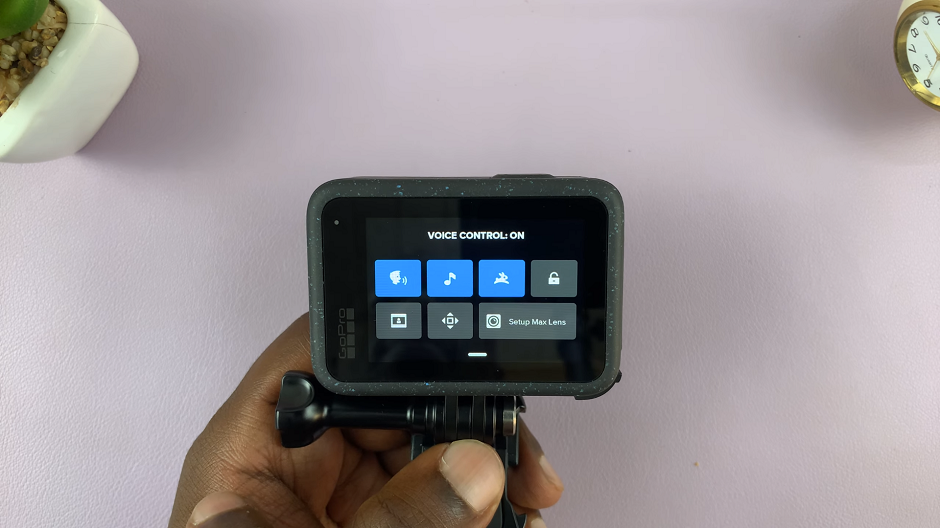 Turn Voice Control OFF On GoPro HERO 12
If you find yourself in a situation where voice commands may not be ideal, you can easily turn off Voice Control.
Tap on the Voice Control icon to turn it off. You'll see a prompt, saying Voice Control: OFF and the icon will turn grey. Your GoPro will no longer respond to voice commands.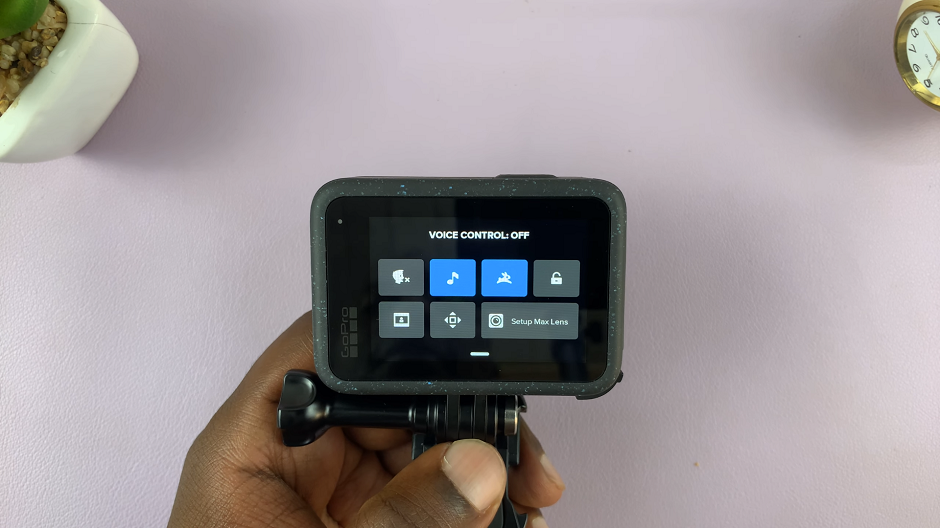 The Voice Control feature on the GoPro HERO 12 opens up a world of possibilities for capturing stunning footage in action-packed scenarios. By following these simple steps, you can unleash the full potential of this innovative technology. So, power up your HERO 12, activate Voice Control, and let your voice guide your next epic adventure.
Watch: How To Add / Remove Home Screen Widgets On Google Pixel 8 / Pixel 8 Pro