Read receipts are a handy feature in messaging apps that inform you when the recipient has opened and read your message. They provide a visual confirmation that your message has been acknowledged, which can be particularly useful for time-sensitive or important conversations.
However, read receipts can also be a source of anxiety for some users, as they may feel obligated to respond immediately upon seeing that their message has been read. To alleviate this, Apple allows you to control whether or not read receipts are sent for your messages.
In this article, we'll show you how to turn read receipts on and off on your iPhone 15 or iPhone 15 Pro.
Watch: How To Turn OFF Call Forwarding On iPhone 15
To Turn Read Receipts ON & OFF On iPhone 15
Firstly, begin by tapping the Settings app on your home screen. It's the gear-shaped icon. In the Settings menu, scroll down and locate the "Messages" option. Tap on it to access messaging settings.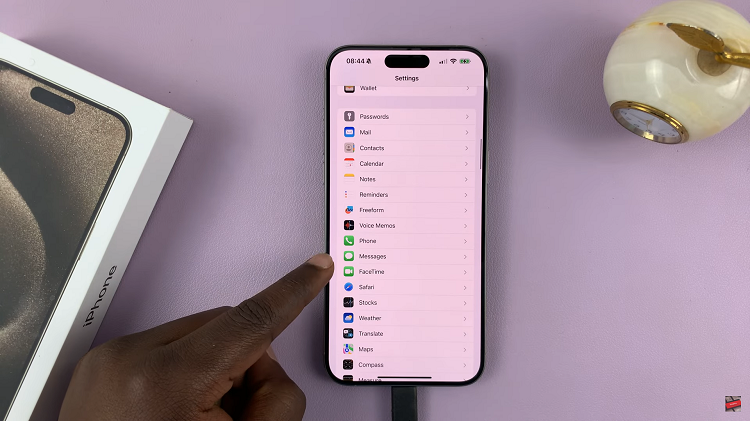 Inside the Messages settings, you'll find a variety of options. Look for "Send Read Receipts" and toggle the switch to the right to turn it on. Once enabled, your device will send read receipts for messages. Subsequently, if you'd like read receipts off, toggle the switch to the left to turn it off.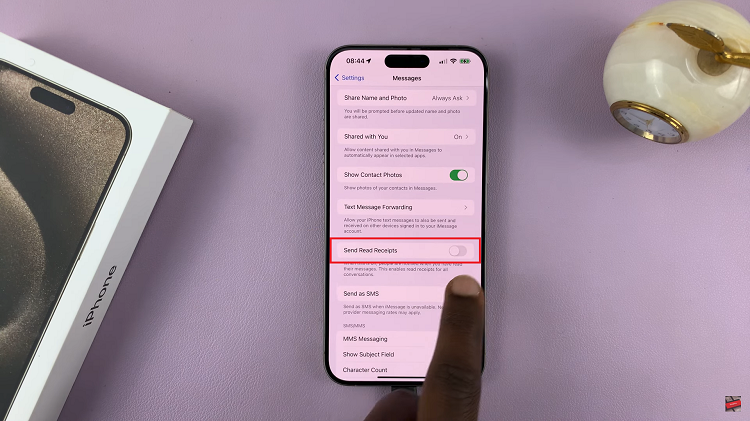 Afterward, exit the Settings app and the changes will be saved automatically. By following these simple steps, you can easily control whether others can see when you've read their messages.
Read: How To Enable Noise Cancellation With One AirPod On iPhone 15 & iPhone 15 Pro