In this article, we'll walk you through the step-by-step process of powering up your Samsung Galaxy Watch 6/6 Classic.
The Samsung Galaxy Watch 6 and 6 Classic are powerful smartwatches that offer a wide range of features and functionalities.
If you're new to this sleek device, turning it on for the first time might seem like a simple task, but having a clear guide can always be helpful.
Watch: How To Manually Measure Heart Rate On Samsung Galaxy Watch 6 / 6 Classic
Turn ON Samsung Galaxy Watch 6/6 Classic
Locate the power button on your Galaxy Watch 6. The power button is typically located on the top-right side of the watch. It is usually marked with a red color, making it easy to identify. It is simply the home button of your Samsung Galaxy Watch 6 or Watch 6 Classic.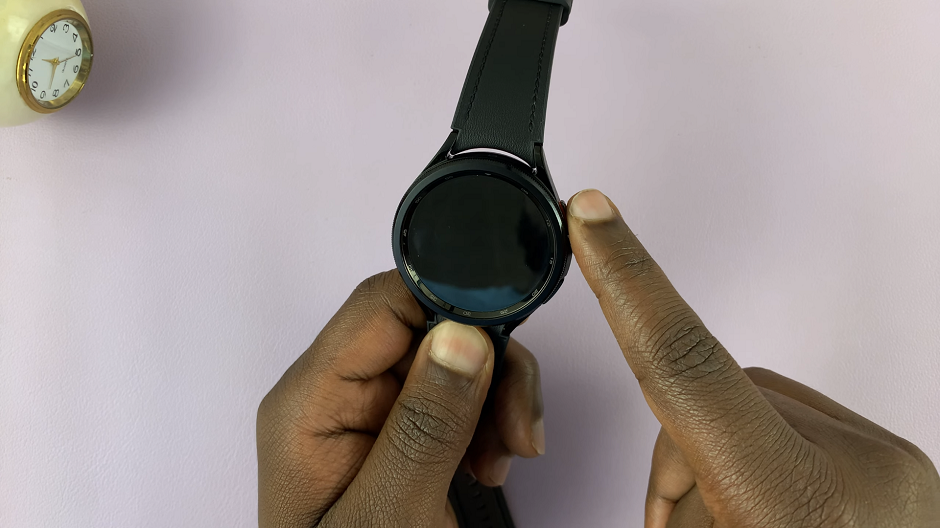 Gently press and hold the power button. Keep it held down until you see the Samsung logo appear on the screen. This indicates that the watch is in the process of booting up.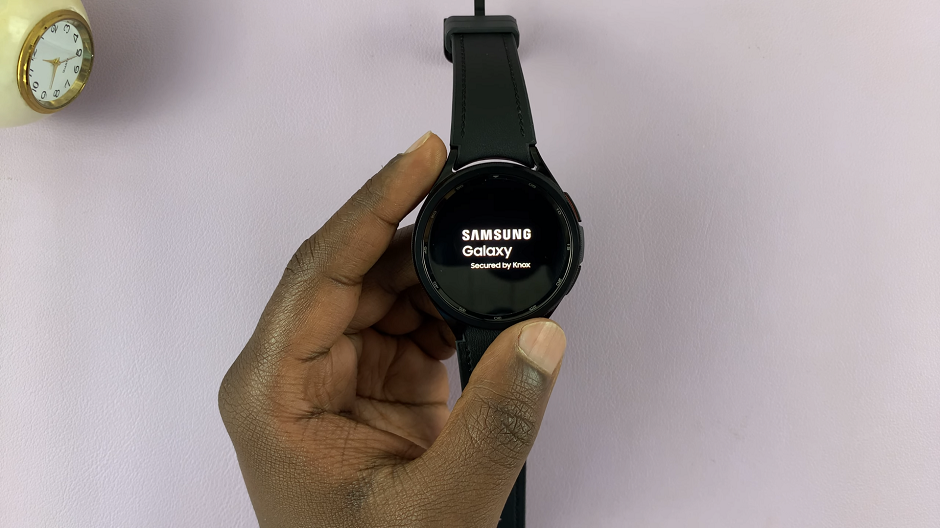 If this is the first time you're turning on your Galaxy Watch, you'll go through an initial setup process. This may include choosing your preferred language, connecting to your smartphone, and customizing certain settings. Follow the on-screen prompts to complete this setup.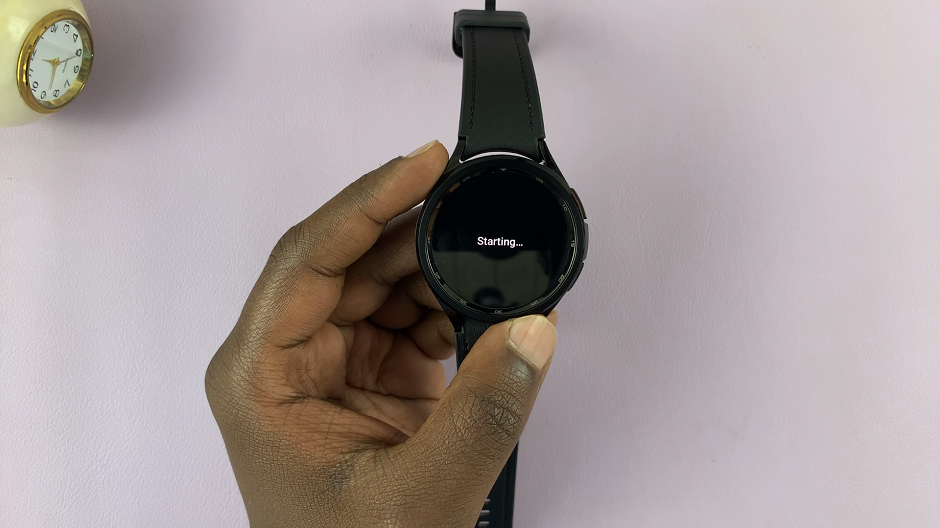 If not, it will simply start up and take you to the watch face screen.
If the watch is not powering up, it's important to ensure that your Galaxy Watch 6 has some charge. It's recommended to connect it to the charger for a few minutes, then try again.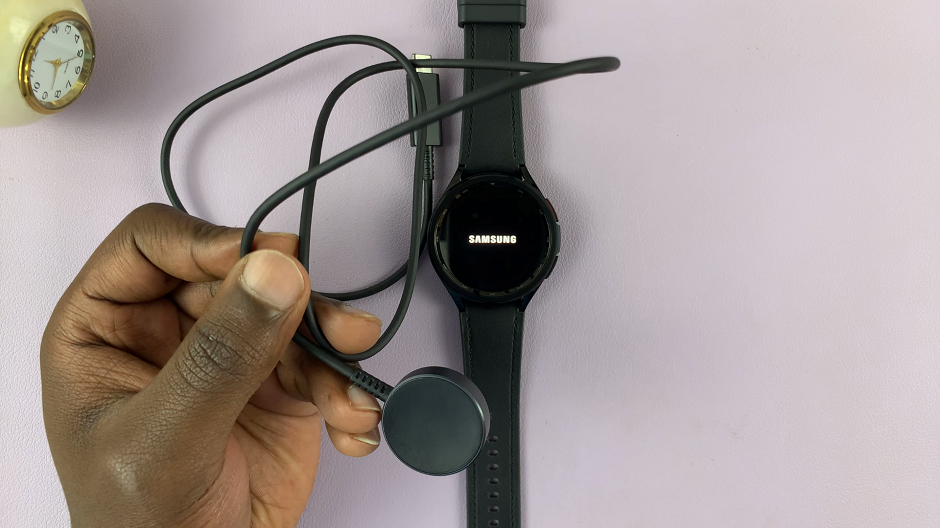 Congratulations! You're now ready to explore the full range of features and capabilities this smartwatch has to offer.
Remember to charge your watch regularly to ensure it's ready for all your daily activities. Additionally, consider exploring the Galaxy Wearable app on your connected smartphone for further customization options and app management.
Whether you're using your Galaxy Watch for fitness tracking, notifications, or simply as a stylish accessory, knowing how to turn it on is the first step to enjoying its many benefits.
Read: How To Watch YouTube On Samsung Galaxy Watch 6/6 Classic