Samsung's Galaxy Tab S9 and S9 Ultra are powerful Android tablets that offer a range of features, including the ability to capture Live Photos. Live Photos are a combination of still images and short video clips, creating a dynamic and interactive way to capture memories.
When viewing Live Photos in the Gallery app, you can experience a subtle, animated effect that brings your memories to life
If you're not sure how to turn on or off Live Photos on your Samsung Galaxy Tab S9 or S9 Ultra, this article will guide you through the process.
Watch: How To Create Secure Folder On Samsung Galaxy Tab S9
To Turn ON & OFF Live Photos On Samsung Galaxy Tab S9
First, unlock your tablet by entering your PIN, pattern, or password. Then, open the Camera app by tapping on the camera icon on the home screen. Once the camera app is open, swipe left or right to access the Photo mode.
At this point, locate the "Live Photo" icon on the screen. Once you find it, tap on it to enable Live photos. With this enabled, you can now easily capture live photos. Subsequently, if you'd like to turn it off, simply tap on the 'Live Photo' icon.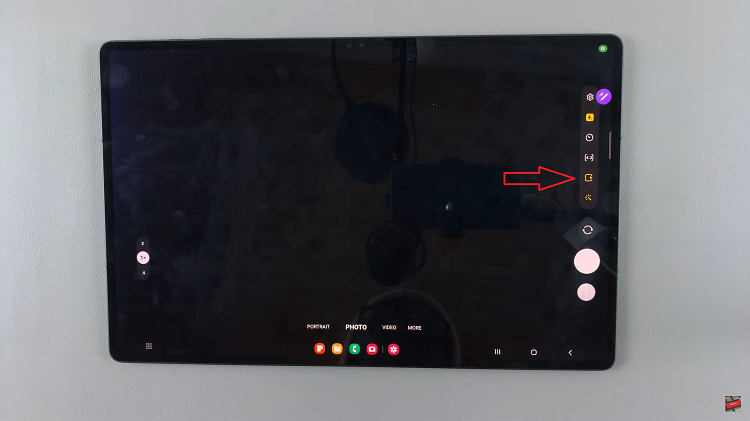 In conclusion, live Photos are a fun and engaging way to capture your favorite moments with a bit of motion. By following these simple steps, you can easily turn Live Photos on and off on your Samsung Galaxy Tab S9 or S9 Ultra, giving you the flexibility to choose the best photo mode for any situation.
Read: How To Turn Headphone Notifications ON & OFF On iPhone 15 & iPhone 15 Pro