The increasing use of digital devices, such as tablets, has become an integral part of our daily lives. However, prolonged exposure to the blue light emitted by these devices can disrupt our natural sleep-wake cycle and cause eye strain.
To address this concern, most modern devices, including the Google Pixel tablet, come equipped with a feature known as Night Light or Blue Light Filter.
In this article, we will guide you through the process of turning on the Night Light feature on your Google Pixel tablet to reduce blue light exposure and promote better sleep.
Watch: How To Split Screen On Google Pixel Tablet
To Turn On Night Light On Google Pixel Tablet
Firstly, go to the "Settings" app on your tablet represented by a grey gear icon. Tap on it to access the Settings menu. From here, scroll down and tap on the "Display" option.
Next, in the Display menu, scroll down and tap on "Night Light." To turn on the night light on your tablet, tap on the toggle switch to the ON position. You'll see the screen change to a dimmer color indicating that night light is on.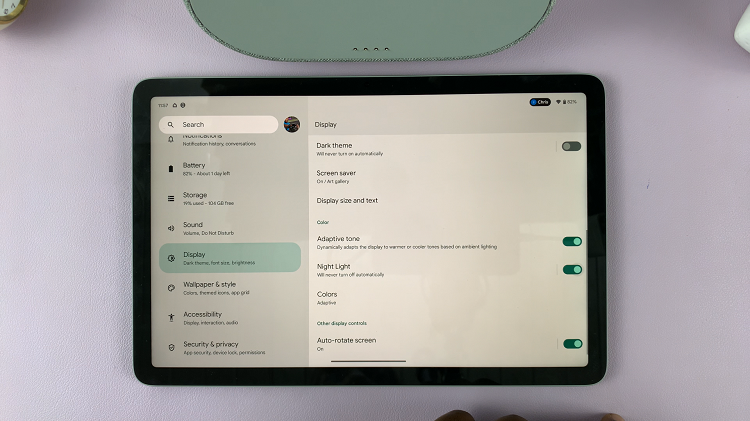 Additionally, you can tap on the "Night Light" option to access other settings. From here, you can choose to schedule the night light feature or adjust the intensity of the night light.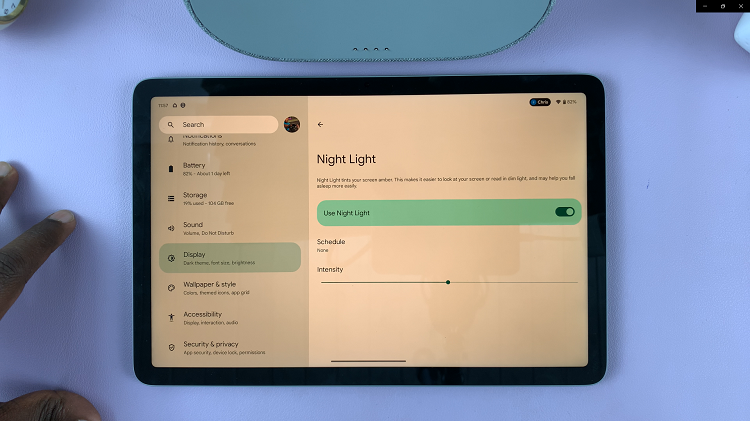 And that's how to go about it. Let us know in the comment section below if you have any questions or suggestions. If you found the article helpful, consider sharing it with someone who needs this information.