In today's fast-paced world, staying connected with our smartphones is a necessity, but there are times when we need a break from constant notifications, calls, and messages. Whether you're in a meeting, enjoying a peaceful evening, or simply want to focus on a task without any interruptions, the Do Not Disturb mode can help.
This feature allows you to silence incoming calls, messages, and notifications temporarily, ensuring you can concentrate on your tasks or simply enjoy some undisturbed downtime.
In this article, we'll guide you through the steps to turn on Do Not Disturb mode on your iPhone 15 and iPhone 15 Pro.
Watch: How To Scan Documents On iPhone 15
To Turn ON Do Not Disturb Mode On iPhone 15
First, unlock your iPhone 15 or iPhone 15 Pro by either entering your passcode or using Face ID/Touch ID. Next, swipe down from the top-right corner of your screen to open the Control Center. This can be done from the Home screen or any app.
Now, in the Control Center, you'll see various icons and settings. Look for the "Focus" option, which is represented by a crescent moon. At this point, tap the crescent moon icon, and then tap on "Do Not Disturb" to enable it. When it's active, the icon will turn purple.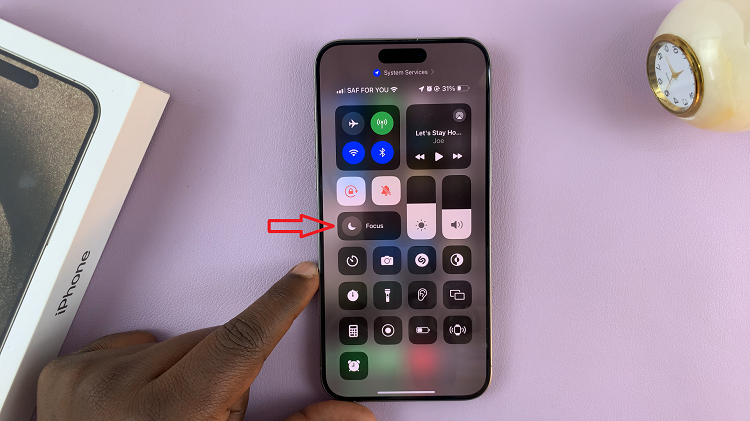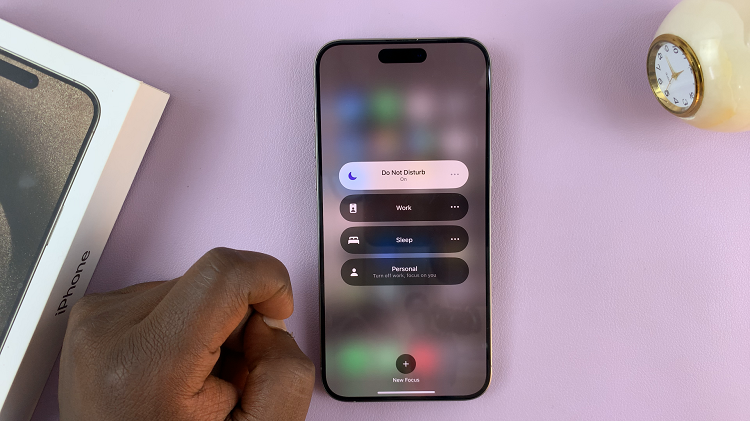 By default, Do Not Disturb mode will silence all incoming calls and notifications. However, you can customize its behavior on the Settings page. At this point, you can set different options to set a schedule, allow calls from specific contacts, and more.
In conclusion, the Do Not Disturb mode on your iPhone 15 and iPhone 15 Pro is a valuable tool for maintaining focus, enjoying uninterrupted moments, and ensuring peace and quiet when needed. Let us know in the comment section below if you have any questions or suggestions.