One feature that the Samsung Galaxy S23 offers is the ability to automatically adjust the time zone based on your location.
Whether you're a frequent traveler or someone who values precise timekeeping. Understanding how to toggle the automatic time zone setting can greatly enhance your smartphone proficiency. The convenience of this feature ensures that you're always in sync with the correct time, whether you're at home, exploring new destinations, or maintaining a consistent schedule.
In this article, we'll give you a comprehensive guide on how to turn automatic time zone on and off on Samsung Galaxy S23.
Also Read: How To Enable & Disable Swipe Up For Pop Up View on Samsung Galaxy S23s
How To Turn Automatic Time Zone ON & OFF On Samsung Galaxy S23
Open the Settings app on your Samsung Galaxy S23 home screen. Scroll through the list of options in the Settings app and select "General Management." Within the General Management section, you'll find various options. Tap on "Date & Time" to access the time-related settings.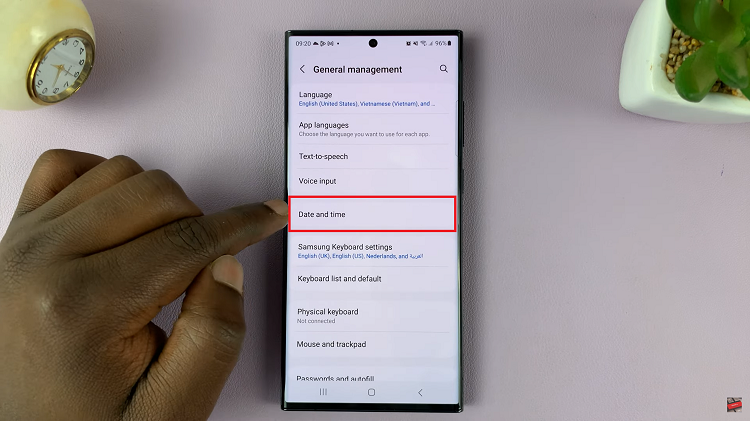 Look for the option labeled "Automatic Time Zone." This feature allows your phone to automatically adjust its time zone according to your current location. You'll notice a toggle switch next to it. Tap on the toggle switch to "Automatic Time Zone." activate it. The toggle will turn blue, indicating that the automatic time zone feature is now enabled.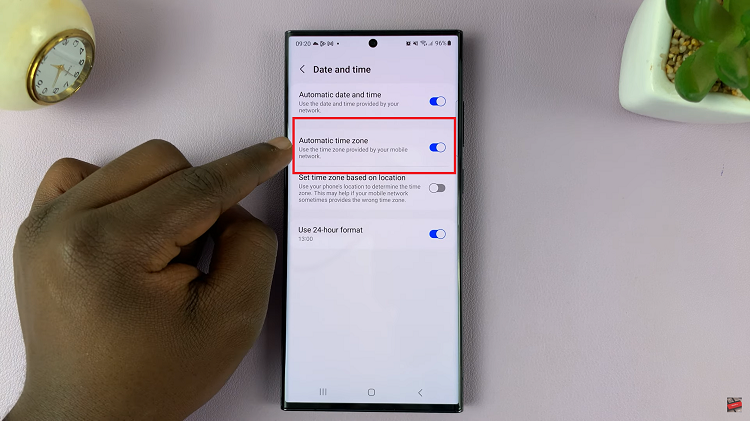 To turn off the automatic time zone feature, simply tap on the toggle switch next to "Automatic Time Zone." Once you do this, the toggle will turn gray, indicating that the automatic time zone feature has been turned off.
Watch: How To Enable & Disable Full Screen in Split Screen On Samsung Galaxy S23, S23+, S23 Ultra