Taking a screenshot on social media platforms allows you to save that image for later use. It might be seen as a breach of privacy on the Instagram application. In some cases, Instagram notifies the other user when they capture a screenshot.
This applies when someone takes a screenshot of a disappearing message in direct message conversations. You can screenshot most direct messages without notifying the sender. However, when it comes to a vanishing message or disappearing photo, Instagram will notify the other part when you take a screenshot of it. So how does this work?
Watch: How To Delete All Media From WhatsApp Group At Once (Android)
How To Tell If Someone Screenshots Your Instagram Message
First, launch the Instagram application and access the direct message conversations (DMs). You can access the DMs by swiping to the left or tapping the messenger icon at the upper right of the screen. Next, open the conversation you'd like to send a message to.
Then, tap on the blue camera icon next to the text field at the bottom left corner. Take a photo of what you'd like to share and make sure you set the photo to 'View Once'. At this point, send the message to the recipient.
In case the recipient screenshots that particular message, you'll get notified on your phone. You can confirm this by going to the conversation, and next to the sent message, you'll see a circle beside the disappearing message. This is an indication that the recipient took a screenshot of that message.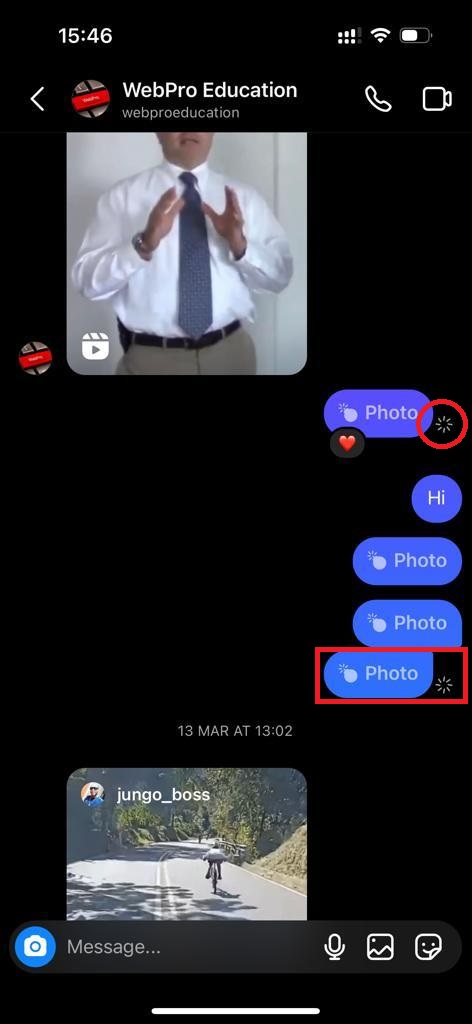 This does not apply to images attached to your conversation from your gallery. If you add an image like this, it is treated like a normal message, and you will not be notified if they screenshot it. And that's how you can tell when someone screenshots your Instagram message.