Unlocking your smartphone has become more than just a daily ritual; it's a gateway to your digital life. The Samsung Galaxy A24 presents an exciting feature that marries security with convenience – Face Unlock.
With this cutting-edge technology, you can unlock your Galaxy A24 with a simple glance, making your daily interactions with your device faster and more secure.
In this guide, we'll walk you through the step-by-step process on how to set up a face unlock on your Samsung Galaxy A24.
Also Read: How To Set Up Fingerprint On Samsung Galaxy A24
How To Set Up Face Unlock On Samsung Galaxy A24
To begin, open the 'Settings' app. In the Settings menu, scroll down and select the 'Security & Privacy' option. Within the 'Security & Privacy' menu, tap on the 'Biometrics' option. You will find 'Face Recognition' listed here. Tap on it.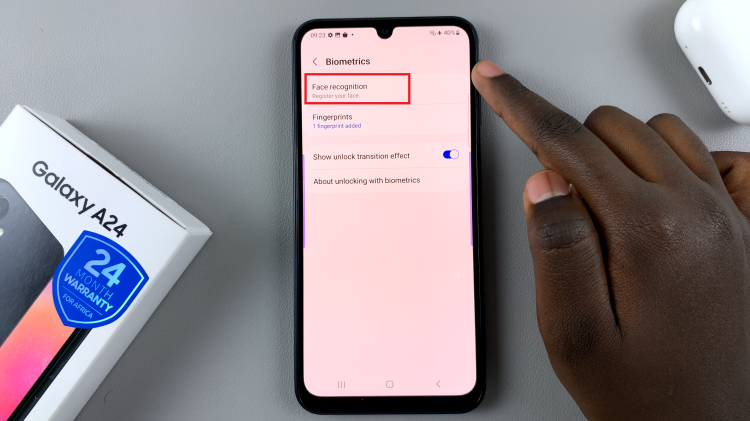 To maintain the security of your device, you'll be prompted to verify or create a new PIN, Password, or Pattern. This step adds an extra layer of security in case Face Unlock fails to recognize you. After successfully setting up your PIN, Password, or Pattern, tap on 'Continue.'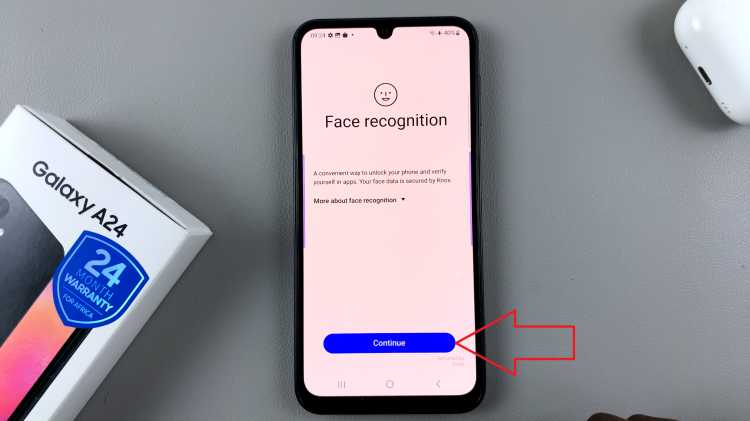 Your Samsung Galaxy A24 will now guide you through the process of registering your face. Follow the on-screen instructions carefully. This typically involves positioning your face within the provided frame and allowing the device to capture your facial features. It's essential to do this in a well-lit environment for accurate recognition.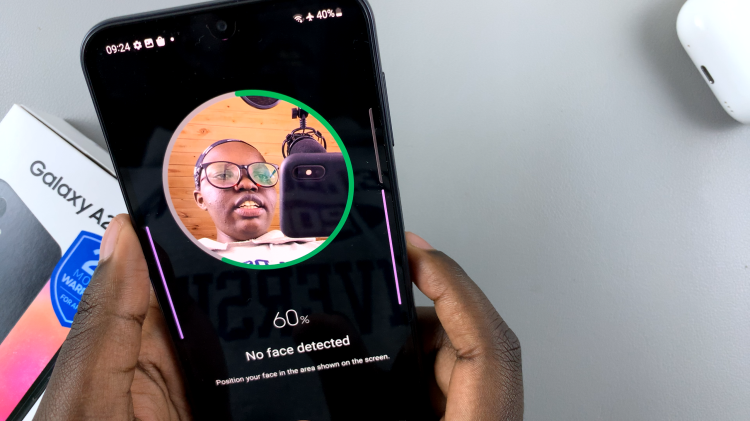 Now that Face Unlock is set up, you can effortlessly unlock your Samsung Galaxy A24 by simply looking at it. When the device recognizes your face, it will unlock, providing a seamless and secure way to access your device.