You can set custom notification sounds for Instagram on your Samsung Galaxy S23, S23+ and S23 Ultra.
You may want to set custom notification sounds for Instagram on your Galaxy S23 series phones, so that it doesn't sound the same as those of other apps such as Gmail, Messages, iMessage, Slack or any other app you use on a day-to-day.
Also, you may not like the native app notification sounds on your Galaxy S23, so it may just be a case of freshening them up.
Watch: Samsung Galaxy A14 Unboxing – Charging Adapter In The Box
Set Custom Notifications For Instagram On Galaxy S23 Series
Go to the Settings page and scroll down to find Apps.
Select Instagram from the list of apps. Tap on Notifications and make sure they are toggled on.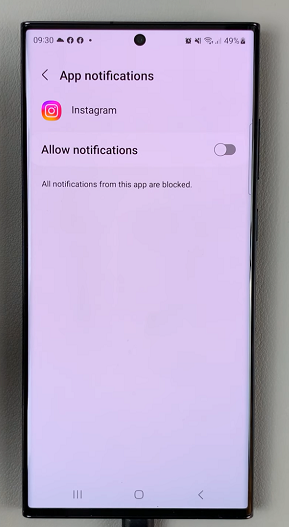 Make sure Allow Sound and Vibration is selected. This will ensure that the notification sound that you select will ring and also vibrate.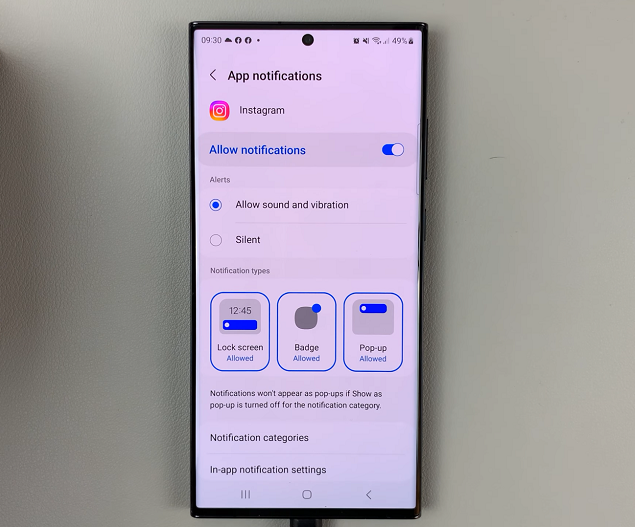 Scroll to Notification categories. Here, select the category you want to customize and set the appropriate notification sound for it.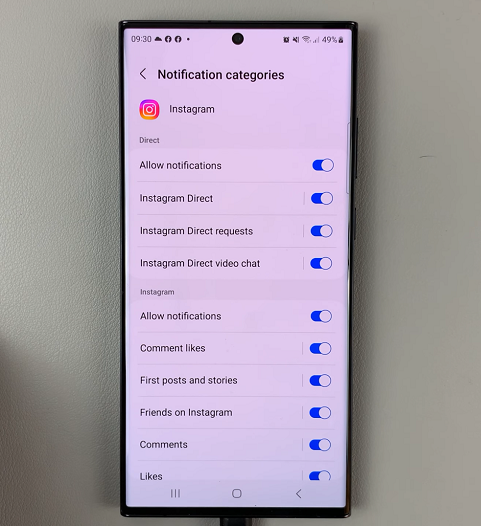 The notification categories are many, so you may want to go through them one-by-one and choose those that you want to be notified about, along with their custom sounds.
You can also choose to just set custom sounds for the ordinary notifications such as a liked post, comment, Instagram lives and even DMs. You totally have free reign on this one.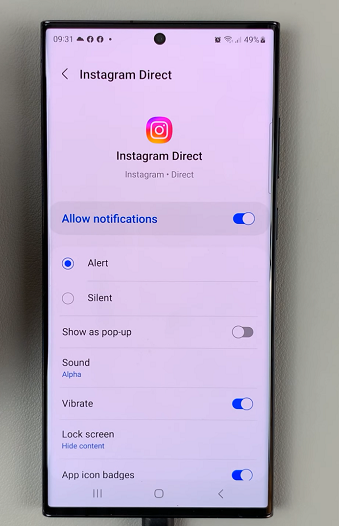 You can enable and disable notifications according to your preference for the different categories available. You might also choose whether you want to receive the alerts all together or not.
Going through these settings and playing around with them will give you a clearer picture of what kind of changes you can make. You can do this if you have the time. The notification categories are many for Instagram.
Read: How To Change Screen Timeout Period On Samsung Galaxy A14