Among its various functionalities, the Apple Watch includes a built-in Alarm app that allows users to set alarms for different purposes.
Whether you need a reliable wake-up call or a gentle reminder during the day, the Alarm app on your Apple Watch has got you covered.
In this article, we'll guide you through the steps on how to set an alarm on your Apple Watch. These instructions are for the Apple Watch Series 8 / Ultra / 7 / 6 / 5.
Also Read: How To Set Up Apple Watch Passcode
How To Set Alarm On Apple Watch
To begin, navigate to the home screen of your Apple Watch. Then, tap on the Alarm app icon, which resembles a traditional alarm clock.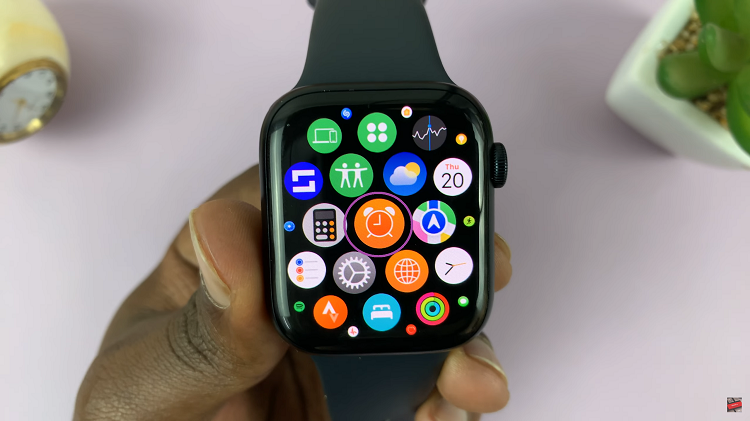 Upon opening the Alarm app, you'll notice a list of existing alarms (if any). Scroll to the bottom of the screen until you see a conspicuous orange button labeled "Add Alarm." Tap this button to create a new alarm.
After tapping "Add Alarm," you'll be prompted to set the desired time for your alarm. Rotate the Digital Crown or use your finger to adjust the hours and minutes until you reach the preferred time. Keep an eye on the display to ensure the time is set correctly.
Once you've set the time, tap on the green checkmark located at the bottom of the screen. The alarm will now be saved and scheduled to ring at the specified time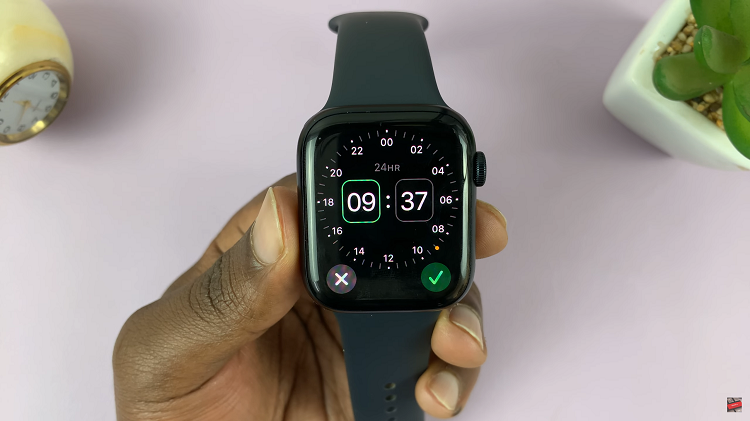 If you wish to edit the alarm, navigate back to the Alarm app's main screen. Tap on the alarm, this will open the alarm editing options.
When editing an alarm, you'll have several options to customize its behavior. For example the time, when you want it to repeat and adding a label so that you can recognize what it is for. You can also select the sound your alarm will play when it goes off. Enable or disable Snooze. And set the alarm to vibrate with or without sound.