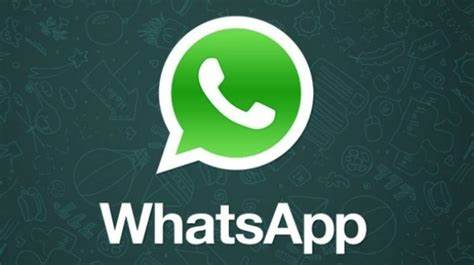 Whatsapp is a widely used application in the modern world as it has connected a large number of people globally. Sending large files on Whatsapp is not a hectic task until you have a strong internet connection, good storage capacity of your mobile. The size limit of sharing a file on regular Whatsapp is 100MB. Even so if a person wants to share a file of extended size limit you can use miscellaneous file-sharing applications and services. We have mentioned some of the most convenient and easy-to-understand methods for your ease.
File-Sharing Options
The first option mentioned for your feasibility is file-sharing options using various known methods. You can easily find a number of file-sharing applications on the internet, some of which include Google Drive, dropbox, WeTransfer. Many people will be familiar with the user interface of these services.
All you have to do to make your life easy is a game of minutes. After you have chosen any of the above mentioned services. The next step is to upload the file you wish to send and download the link. Once the link is generated all you have to do is share it with the receiver through Whatsapp. No hard and fast rules, yet everything at the ease of your fingertips.
Break the file
Another method of sharing a large file through Whatsapp is using the splitter tool. The splitter tool will enable you to break the file into smaller pieces.Thus, the smaller pieces will enable a smooth flow of sending the file.  The parts of the file can be sended one by one to the recipient. After the recipient has received the file you can request them to combine it. The smaller the parts, the more expedient the method of sending.
Business WhatsApp API
Whatsapp Business API is specially constructed to customize chats and replies for large business corporations so that they can stay in touch with their clients around the globe without any hindrance. If you wish to send extended file size to your contacts and you are a user of Business Whatsapp API, you are lucky. You have the liberty to send any video or file of any size limit without letting other applications to assist you. In spite of that third-party integration is necessary when exporting files as this service of Business Whatsapp API is not for personal use.
Compress The File
Last but not the least, permitting other applications such as WinZip, 7-Zip & WinRAR to assist you in compressing your long files into small files. You can benefit yourself by using these compressing tools without being annoyed. You can download any app through the play store, and compress your file thus decreasing the size of your file and making it easier to share it on Whatsapp with your loved ones.
Use a Third Party App
Last but not least, my suggestion is to get a third party application like GB WhatsApp. This variant is based on the core of the original whatsapp but has upgraded features so for sending large size files you will find it pretty convenient.
If you are a GB Whatsapp user and wish to export large MB files you are supposed to have access to your Google Drive Account.
Import the file using + icon and hold on a file you wish to share.
Create a new folder and select Move.
On the top right you will see 3 dots, click on them to copy the link of the file.
Paste the link in the inbox of the sender and you are Good to go.
In-short the method of sharing extended file size on regular Whatsapp and GB Whatsapp is almost relevant to each other but the normal file sharing limit is higher in GBWhatsApp as compared to the other.
FAQs
What is the file size for WhatsApp?
The file size for WhatsApp is 100MB.
How can I break the video limit on Whatsapp?
The video limit can be compressed by using the compressing tools. Hence pushing the duration of the video limit and sharing it feasibly with your contacts.
Is the video quality on GB Whatsapp affected?
No, without taking into consideration the file size GB Whatsapp does not impact the quality of your video.
What is more appropriate to use, Whatsapp or GB Whatsapp?
It is very obvious that no one is interested or willing to lose their personal information to any third-party. Keeping in mind your privacy concerns, WhatsApp is the most reliable application one can think of.
Conclusion
Summarizing the article, sending large files on whatsapp when the limit size is 100MB can be a bit difficult for users who are unaware. This article will assist you in briefing all the methods by which you can comfortably share HD quality videos and files that are more than 100MB. The methods explained, the tools named and the services mentioned will prove to be a great source of information. Compressing videos or splitting the files or using other services will prove to be the most convenient and reliable sources of sharing things with people without any restrictions. However, depending on GB whatsapp is still not an appropriate choice if you wish to mask your identity and access of images, videos and important documents from the third-party.