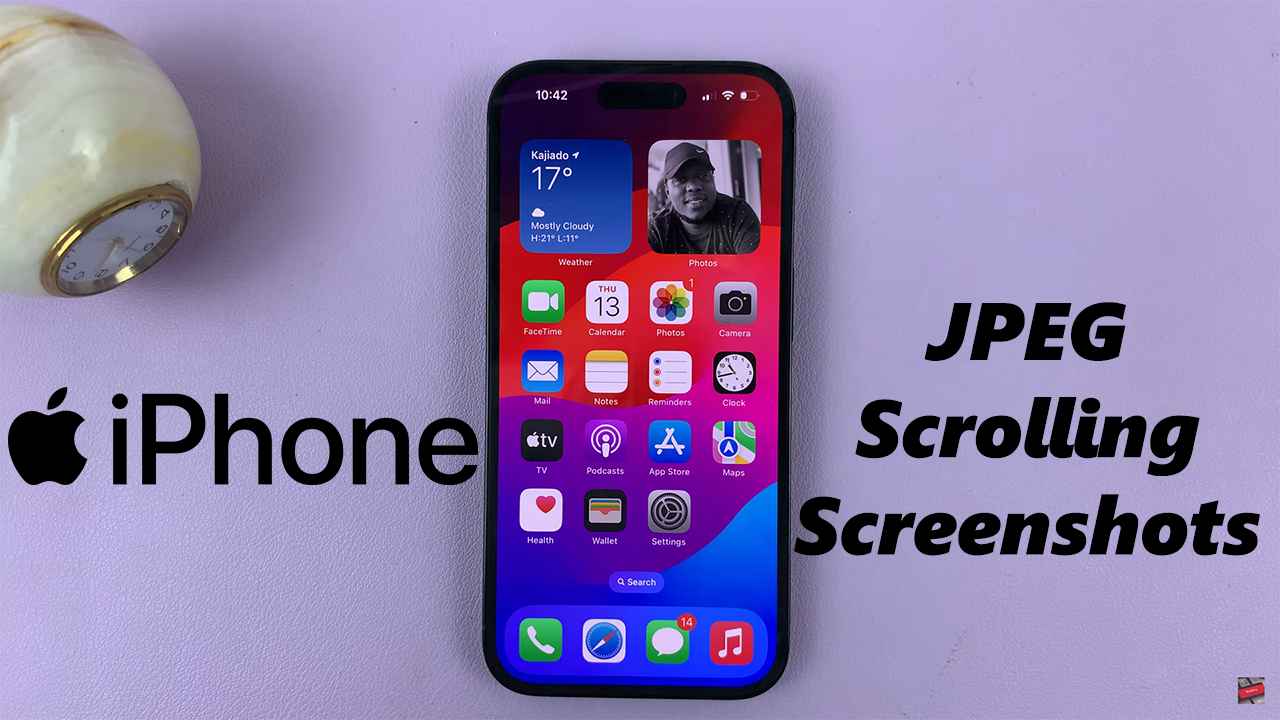 Taking screenshots on an iPhone is a quick and convenient way to capture a moment or preserve important information. However, there are times when a single screenshot isn't enough, especially when you need to capture lengthy web pages.
In such cases, the ability to take scrolling screenshots becomes invaluable. However, the default format for the screenshots is PDF.
In this article, we'll guide you through the simple process of saving scrolling screenshots as JPEG images on your iPhone, without the need for third-party apps or complex procedures.
Watch: How To Send High-Quality Videos On WhatsApp
How To Save Scrolling Screenshots As JPEG On iPhone
To begin the process, open the content you want to capture, whether it's a webpage or any other lengthy content. Next, take a regular screenshot by simultaneously pressing the Power button and the Volume Up button.
After taking the screenshot, tap on the thumbnail that appears at the bottom left of the screen to open the screenshot in the editing mode. In the screenshot editing mode, tap on the "Full Page" option at the top of the screen.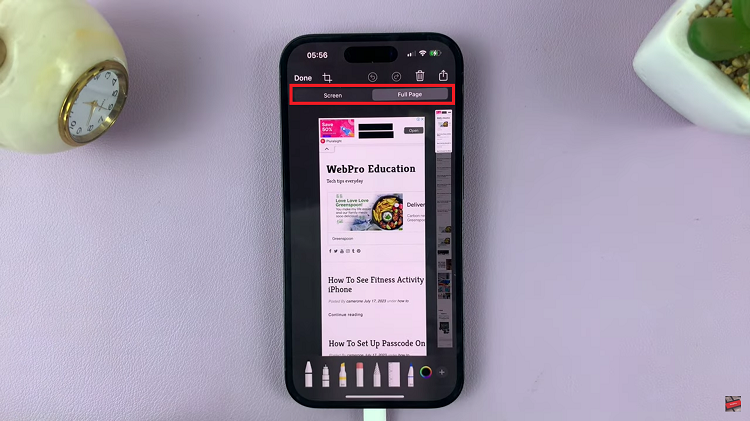 Once the scrolling screenshot is complete, make any adjustments that you might need on the screenshot. After making any desired modifications, tap the "Done" button in the top-left corner of the screen.
After tapping "Done," a prompt will appear, giving you the option to "Save to Photos." Now, tap on it to save the scrolling screenshot as a JPEG image in your Photos app.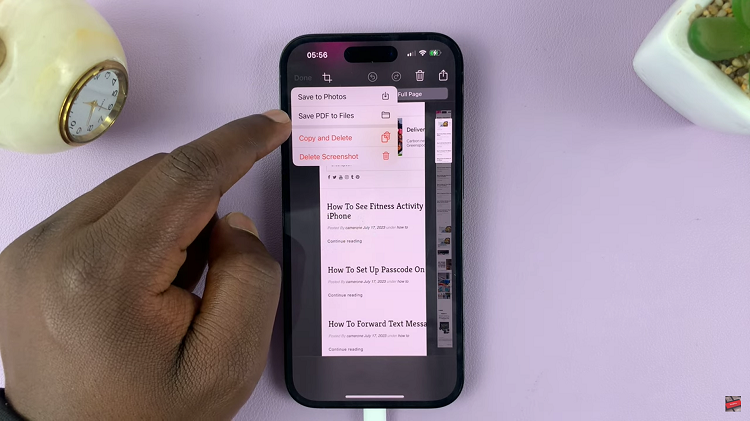 There you have it! Following these straightforward steps will help you effortlessly save scrolling screenshots as JPEG images on your iPhone, allowing you to capture and preserve lengthy content with ease.
Read: How To Import Voice Memos Into iMovie On iPhone or iPad