Windows 10 apps from the Windows store are easy to install and configure. Configuration of these apps is meant to give you the most customized experience when using the app. Like other apps on Windows Android and iOS, things could go wrong with Windows 10 apps.
Since the days of Windows 7 where there was no app store, the easiest thing to do with an app that was not responding well or was giving unexpected error messages was to reinstall the software. Re installing meant uninstalling the software from the control panel and installing a fresh copy.
This mostly would get rid of any bad setting or configuration that was giving the application problems. But with Windows 10, things are different and easier I must say! Applications are coming from an app store like we are used on our Android and iOS devices. With an app store, you can now reset the apps to achieve the same result you would by reinstalling.
This makes it very simple. Resetting erases the app data of the application. This will remove the saved settings and any other data associated with the app. But the app with the default configuration remains on the PC.
How To Reset Windows 10 Apps
Click on the start button and go to 'Settings'.  Select 'Apps' then 'Apps and Features'.  Select the app you want to reset and click on Advanced options.  You should now see the 'Reset'.  button.  Clicking on it will reset all the app data and most likely fix the problem you're experiencing.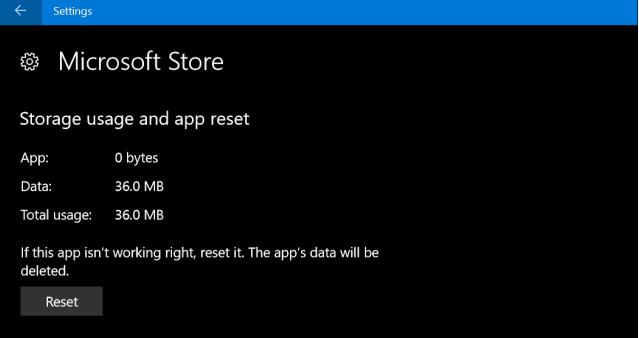 Be careful before deleting app data by resetting. The reset function clears all app data and there is no way of selecting which app data to leave out. If you are skeptical about loosing your app data,  ou can try other means of fixing the problem. Probably an app update.